Like chicken pox, some strain of rock occasionally erupts into a mini-epidemic. A year ago, as the original Black Sabbath reactivated, the contagion involved near-simultaneous releases by four guitarists associated with Ozzy Osbourne. Now, as Scorpions launch another farewell tour, Scorps-related activity has escalated with four kindred recordings in the last couple of months.
The star charts fall out as follows. Uli Jon Roth played guitar for Scorpions from 1973 to 1978. Michael Schenker played guitar for Scorpions with his brother Rudolf Schenker in the early '70s and again in 1979; his current album features two former members of Scorpions. UFO rates a Scorpions link because Michael Schenker chopped wood with them on and off from 1974 to 2002. Halleluiah -- melodic hard rock at its most incestuous.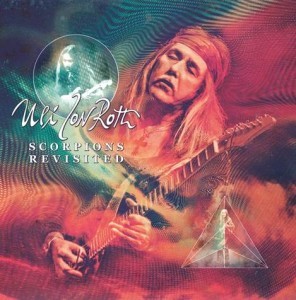 Uli Jon Roth, "Scorpions Revisited" (UDR). Those with a spacy spot in their hearts for the proggier early Scorps and an appreciation for Uli's Germanic Hendrixisms & weird-ass guitar harmonies might get a serious charge out of this double CD. Roth literally inhabits the Scorpions' '70s rehearsal hall with a strong band to realize a mixmaster's dream of layering and extending the hits, and the results, especially on "Dark Lady," "Catch Your Train" and "Pictured Life," at times surpass the originals. Singer Nathan James can't compete with Klaus Meine's golden nasality, but his lungs pack more socks than a leather suitcase.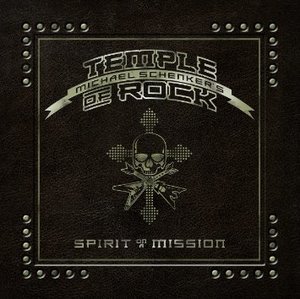 Michael Schenker's Temple of Rock, "Spirit on a Mission" (In-Akustik). For headlong momentum, melodic acuity, and an improvisational attack that keeps you wondering where the hell he got that, Michael Schenker is hard to beat. Add the Scorpions' time-synchronized '70s rhythm section (Herman Rarebell and Francis Buccholz) and a skilled utility player (Wayne Findlay), and you've got almost a complete cathedral. But this time the cross on the steeple is Rainbow/Yngwie singer Doogie White, a metal singer with a Scottish plowman's soul who bleeds the guts out of energized compositions that conjure ghosts of Rainbow, UFO and even Dio. It sounds better every time I hear it.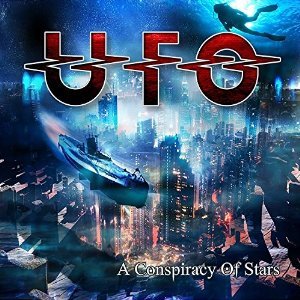 UFO, "A Conspiracy of Stars" (SPV/Steamhammer). Rock. Blues. Experience. Desire. Thanks to producer Chris Tsangerides (Judas Priest, Thin Lizzy, Anvil), UFO drop their heaviest load in 30 years. With Pete Way disabled, bassist Rob De Luca locks right in to drummer Andy Parker's piss-'n'-sawdust thud; the by now well established Vinnie Moore sprays his technically insane metal jigs all over the place via a connoisseur's menu of ax tones; and Paul Raymond leans hard on his Hammond to enhance the hashish-den atmosphere. Phil Mogg? He grunts out especially vivid lyrics like an old boxer at the big bag. A hell of a dirty good time.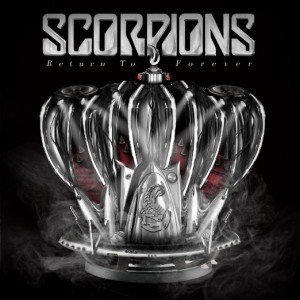 Scorpions, "Return to Forever" (New Door/UME). Like the three above bangers, "Return" taps vintage impulses; ironic that the band providing the excuse for all this activity sounds tiredest doing it. Most of the attempted anthems herein are alleged to derive from "unfinished" old tunes (let's not call 'em rejects), bucking the trend of challenge that Scorpions rode through the 1990s and 2000s. The most believable lyric is "We don't care about anything," and all the "rock" references make one long for a tune about conceptual crochet. I used to say Scorpions rock like a machine, but there's a difference between that and being mechanical.