Fri. May 1 -- Guitarist Miroslav Tadić (Mark Nauseef) Balkanizes modern acoustic comprovisations; bassist Michael Manring (Spastic Ink) perpetuates the tradition of technical electric fusion; drummer Christopher Garcia (Mothers) offers a world of jamming options. A very exciting trio. At Alva's Show Room, 1417 W. Eighth St., San Pedro 90732; 8pm; $20; www.alvasshowroom.com; (800) 403-3447. Also see Sun.
Fri. May 1 -- Nightwish teaches barbaric Californians the value of musicianly Finnish symphonic metal, making it unnecessary for us to choose between pomp and circumstance. At the Greek Theater, 2700 N. Vermont Ave., Los Feliz 90027; 7:15pm; $44-$225; www.greektheatrela.com.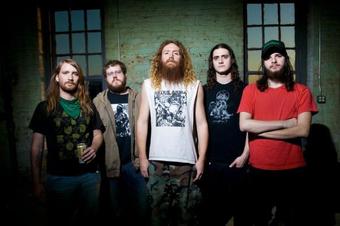 Fri. May 1 -- What do you think, will heavy Virginia journeymen and Relapse artists Inter Arma crank their entire 45-minute, one-song masterwork of desperate sludge, "The Cavern" (2014), tonight? With the irresistible stony headbang of Tennessee's Yautja, plus The Body, Full of Hell, Jerkagram. At Complex, 806 E. Colorado St., Glendale 91205; 8pm; $13; 21+; full bar; www.complexla.com; (323) 642-7519.
Sat. May 2 -- "Michael Schenker & Don Dokken" means the Scorpions/UFO guitarist teams with the singer from an '80s pop-metal band called something like Nokken or Fokken to play ACOUSTIC, fergodsake. Well, they're pros. With Angeles. At the Canyon Club, 28912 Roadside Drive, Agoura Hills 91301; 9pm; $24-$49; (818) 879-5016; www.canyonclub.net.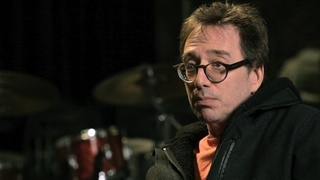 Sat. May 2 -- Better catch him now, because once legendary Kabbalistic saxist-composer John Zorn is finished performing virtually nonstop from 3pm (free at LACMA) to 1am at Royce, he'll have to be wheeled to the E.R. for surgery. One of the great thinkers, conceptualists and recluses of the post-'70s avant-garde, Zorn has embraced rock noise, aleatoric composition, Hebrew observation and lots of other forms, many of which are represented today, including a final set of organ improvisation. Collaborators include Slayer's Dave Lombardo, the Jodorowsky-influenced Abraxas, Faith No More's Trey Spruance and modern fusion groove abstractionist Bill Laswell. Acquire full details here; the UCLA Royce Hall evening still has some nonchoice seats at $19-$29. Will they really charge you $23 if you stay for the midnight organ event? Time will tell, but they haven't sold many tickets for that one.
Sat. May 2 -- The South Pasadena Eclectic Music Festival & Art Walk includes some excellent jazzishness, like Gavin Templeton (4pm), Cathlene Pineda (5pm), Daniel Rosenboom (6pm), D.R. bandmate Alexander Noice (also 6pm on another stage, oddly), nonjazz instrumentalists Double Naught Spy Car (7pm) and trad-plus trumpeter Elliott Caine (9pm); check the full schedule here.
Sat. May 2 -- Extremists, experimentalists, synthesists and dronemeisters rule with Bill Nace & Chris Cooper, Telecaves, Ezra Buchla, Sublamp & Devin Sarno, Brent Mintzner & Pauline Lay. At Pehrspace, 325 Glendale Blvd., Echo Park 90026; 9pm; cheap.
Sun. May 3 -- Tadic-Manring-Garcia. See Fri. A presentation of lthe Carriage House Concert Series at 1215 Garfield Ave., South Pasadena 91030; 4pm; $20 (students & seniors $10).
Sun. May 3 -- Andrea Centazzo has a long history of striking many resonant objects for extreme cortical stimulation; the fact that fellow multipercussionist Alex Cline booked this should be recommendation enough. Centazzo does a solo t'ing first, then joins saxist Charles Sharp and bassist Jeff Schwartz to avantize vintage-style in the trio Next. At Center for the Arts, 2225 Colorado Blvd., Eagle Rock 90041; 7pm; $10; (626) 795-4989.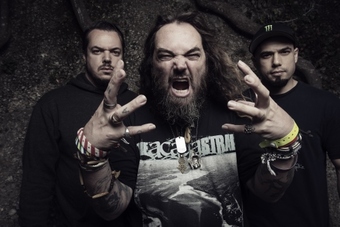 Mon. May 4 -- I dunno why Max Cavalera (Sepultura, Soulfly) needs so many bands, and I can't always tell 'em apart, since they share Brazilian rhythmic shock, nasty riffs and often personnel (Igor Cavalera, Marc Rizzo), but here ya go: Cavalera Conspiracy, with Bay thrash daddies Death Angel, Corrosion of Conformity Blind (a reunion with Pepper Keenan playing CoC's 1991 classic) and Lody Kong (Zyon Cavalera with Igor Cavalera). Conspiracy indeed. At House of Blues, 8430 Sunset Blvd., West Hollywood 90069; 7pm; $32.50; (323) 848-5100; www.livenation.com.
Wed. May 6 -- Is it my imagination, or do Finnish metal bands often seem to be playing L.A. the same week as other Finnish metal bands (see Nightwish, Friday)? This time it's the pagan folk side of Finland with Ensiferum and Korpiklaani, plus Norway's Trollfest. At House of Blues, 8430 Sunset Blvd., West Hollywood 90069; 7pm; $35; (323) 848-5100; www.livenation.com.
Wed. May 6 -- Trumpeter Daniel Rosenboom, the sharpest neofusionist in the West, celebrates his birthday with equally sharp quintetmates Artyom Manukyan (cello), Jeff Babko (keyboards), Jerry Watts Jr. (bass) and Gary Novak (drums). At the Blue Whale on the third level of Weller Court Plaza, south of East First Street between South Los Angeles Street and South San Pedro Street, Little Tokyo 90012; 9pm-midnight; $10; 21+; parking $5 underneath off Second Street at the sign of the P in a circle; (213) 620-0908; www.bluewhalemusic.com.
* * *
Read Don Heckman's jazz picks here. Read John Payne's plutonic Bluefat.com here.