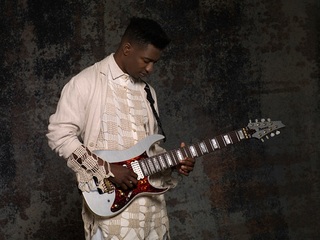 Fri. June 12 -- Technical guitar heads better leave work early and stuff a burger in their faces so they don't miss a minute of this axfest. All bow down to the rocking, surfing, shredding instrumentality of Joe Satriani, educator of a generation; the Zappa-fed quicksilver fuzz of Steve Vai; and, most important for this site, the no-vox modern-metal inventions of seven-stringer Tosin Abasi (pictured) and his Animals as Leaders. This is a benefit for illin' music rep Cliff Cultreri, who has specialized in A&R for heavy guitarists and major hip-hop artists. At the Wiltern, 3790 Wilshire Blvd., LA 90010; 7pm; $59-$103; (213) 388-1400; www.livenation.com.
Sat. June 12 -- The guitarist who invented the dark tone in his Procol Harum days, fluid Strat genius Robin Trower has always been far more than a Hendrix acolyte. Johnny Oskam opens. At the Saban Theater, 8440 Wilshire Blvd., Beverly Hills 90211; 8pm; $34-$58; www.ticketmaster.com. Also at Canyon Club, Thurs.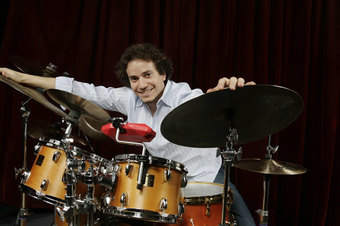 Fri. June 12 -- Explosive modern jazz drummer Dafnis Prieto (I won't call the Cuban's music just Latin, cuz that's only a subtext) leads a sextet with windman Peter Apfelbaum (a leader in his own right), saxist Felipe Lamoglia, trumpeter Mike Rodriguez, pianist Manuel Valera and bassist Johannes Weidenmueller. A presentation of the Jazz Bakery's Movable Feasts at the Colburn School's Zipper Hall, 200 S. Grand Ave., downtown 90012; one show 8pm; $30 (add $25 for each student); www.jazzbakery.org.
Sat. June 13 -- Loana turned me on to the scarily quiet and deep The Raven That Refused To Sing" by Brit studio master and Porcupine Tree guitarist Steven Wilson, who also does jazz and rock and whatever he feels like from a very individualistic perspective. At the Wiltern, 3790 Wilshire Blvd., LA 90010; 8pm; $27-$5mil; (213) 388-1400; www.livenation.com.
Sat. June 13 -- L.A.'s Trotsky Icepick (10:30) made a swell alliance between pop and art back in the '80s; let's see if the truce holds. With Sean O'Brien (9:30) and Plasticsoul (11:30). At Café NELA, 1906 Cypress Ave., Glassell Park 90065; doors 8pm; $8; beer only; 21+; www.cafenela.net.
Sun. June 14 -- When I think of Goatwhore's dynamic modern-metal radicalism, I always think of a jackknife, cuz that's what belcher Ben Falgoust looks like when he's spazzing across the stage. With versatile Relapse punchbaggers Ringworm (good song title: "God Eat God"), Black Breath, Theories. At the Roxy, 9009 Sunset Blvd., West Hollywood; 7pm; $15; (310) 278-9457; www.theroxy.com.
Sun. June 14 -- Time again for the monthly Soundshoppe, where the plug meets the jack, the circuit board meets the brain, random electronicians meet one another and the public meets 'em all. A SASSAS presentation at Center for the Arts, 2225 Colorado Blvd., Eagle Rock 90041; 1pm; free; www.sassas.org.
Wed. June 17 -- If keysman Robert Glasper isn't exactly looking forward with his crossover conceptual eclectology, he's at least looking to the present. That's gotten him attention from youth, which can't be bad. With DJ Jahi Sundance. At El Rey Theater, 5515 Wilshire Blvd., L.A.; 8pm; $27-$37; www.theelrey.com.
Thurs. June 18 -- After adding his classical-jazz touches to lots of other local musicians' music, cellist Artyom Manukyan is putting out his own record, so celebrate. I just found a YouTube clip where he sounds kinda like Charlie Haden. At the Blue Whale on the third level of Weller Court Plaza, south of East First Street between South Los Angeles Street and South San Pedro Street, Little Tokyo 90012; 9pm-midnight; $10; 21+; parking $5 underneath off Second Street at the sign of the P in a circle; (213) 620-0908; www.bluewhalemusic.com.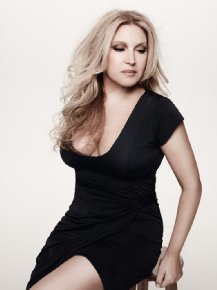 Thurs. June 18 -- Taking a break from her more fusionistic mode, Brazilian singer-pianist Eliane Elias really bathes in the lushness of her native samba on her current "Made in Brazil." It's in her soul. A presentation of the Jazz Bakery's Movable Feasts at Moss Theater in the Herb Alpert Educational Village of New Roads School, 3131 Olympic Blvd., Santa Monica 90404; 8pm; $40; www.jazzbakery.org.
Thurs. June 18 -- Robin Trower. See Sat. At the Canyon Club, 28912 Roadside Drive, Agoura Hills 91301; 8pm; $34-$58; (818) 879-5016; www.canyonclub.net.
* * *
Read Don Heckman's jazz picks here. Read John Payne's plutonic Bluefat.com here.