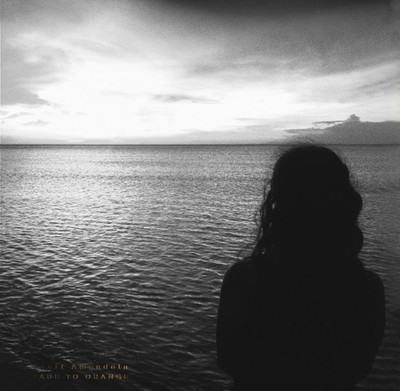 Scott Amendola, "Fade to Orange" (SAZi)
What a generous, subtle slice of orchestral music. Guess it's orchestral because it's got strings and a timpani and a conductor in addition to the core of drummer (etc.) Scott Amendola, guitarist Nels Cline and bassist Trevor Dunn. But Amendola has written something personal, outside of any tradition.
The cover image, introductory sloshes & seagull cries signal a theme of water. The strings are the waves, the rainclouds, the heart-stabbing flashes of lightning -- nature, indifferent in itself but subject to the composer's impressions of foreboding, shock and sadness. Delicate colors splash across the vista of a mysterious ocean.
Main soloist Cline, meanwhile, portrays the human protagonist. Following a hopeful flute and a gentle trumpet, he twangs and twirls in a sympathetic quicksilver dance until he freaks against the uneasy calm. He twists and chirps like a trapped animal; distant thunder rolls; the vast waters close over his struggle. Fade to an orange sunset, with an implied dawn.
As a bonus, you get four inventive remixes: Mocean Worker's springy, zoomy and most emotionally faithful interpretation; John Dieterich/Drake Hardin's busy goof; Yuka C. Honda's oozy tumble; and Beautiful Bells' sensual respiration. It all amounts to a rich, well-considered package and a career landmark for Mr. Amendola, whose grooving, electronified and spontaneous work with Cline, Charlie Hunter, Jeff Parker and many others has gleaned widespread respect. Amen.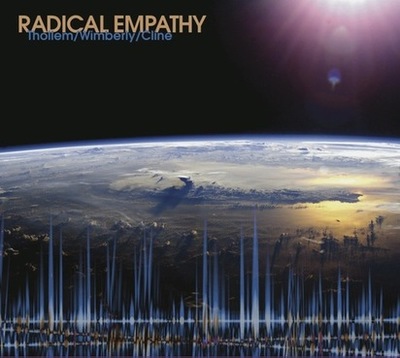 Thollem/Wimberly/Cline, "Radical Empathy" (Relative Pitch)
Church jams and death rays, soap operas and noir escapes, psychedelia and electrocutions -- no matter where the conversation turns, keyboardist Thollem McDonas and guitarist Nels Cline are right on top of it. The tumbling, rattling drums of Michael Wimberly (Mickey Hart, Charles Gayle) lend this improvising trio the feel of the '60s avant, but the three have more playful aims.
They're having fun with their effects, loops and distortions, and mainly they're having fun picking up one another's threads, chasing ideas, drawing out submerged personalities. So you have fun too. In his epigrammatically insightful liner notes, Fred Frith writes that he's reminded of watching fish or birds. He also says, "Structure is not what is imposed, but what is revealed," the greatest compliment abstractionist musicians can receive, because they're always trying to sniff out the ineffable.
From a Zen point of view, that process should indeed radiate the kind of joy you hear in every short collaboration here. The longest (5:13), though, stands out as different: "Howled Ground" is McDonas alone with his processed keys, and whether through live sound crunching or ingenious mixing, it generated a vibrational stereo battle inside my head that had me groping for the nearest solid surface. Someday, when I'm feeling strong, I'll try it on headphones.
* * *
Order "Fade to Orange" here (it's an analog recording, so get the LP if you're equipped). Order "Radical Empathy" here.