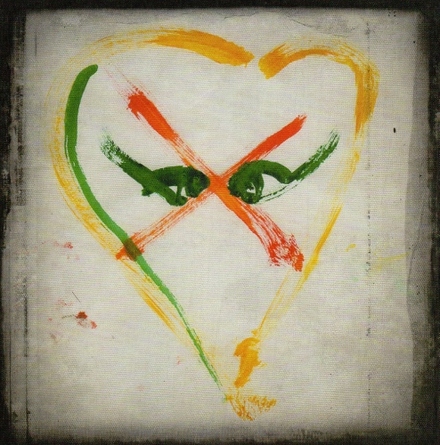 Keith Richards doesn't dig rock, he likes the roll. He said so in "Under the Influence," the new Netflix doc by Morgan Neville, the guy who did the heart-tugging "Twenty Feet From Stardom" (about background singers).
Throughout the just-released "Crosseyed Heart" -- an easy ride of riffs, roots and grooves -- Richards lives up to his roll models. And it sure is a pleasant way to spend an hour, chillin' with such a genial storyteller and rhythmic alchemist. One thing I keep thinking, though, is how much Keith must have hated being in the Rolling Stones for most of the past 50-some years.
This is a solo album, and I should not compare it to the Stones. So obviously I'm gonna do that right now.
The Stones started up in 1962 as an R&B cover band, and for a few years Richards was satisfied cranking out grungy retreads of "I Just Want To Make Love to You" and "Little Red Rooster." By 1965 they had morphed into a pop-rock songwriting phenomenon: Some dream demon musta implanted Richards with the bestial fuzz riff to "Satisfaction," thereby soiling his pure vision. It was a gateway drug: In 1966 the Stones tracked a harpsichord on "Lady Jane" and a damned sitar on "Paint It Black." And with the psychedelic "Their Satanic Majesties Request" in 1967, Keith was openly whining, "Where's Chuck Berry?"
He wasn't tearing up his royalty checks, though, and as co-writer of such nontraditional gems as "Street Fighting Man" (1968), "Monkey Man" (1969) and "Can't You Hear Me Knockin'" (1971), Richards became an architect of the hated Rock. The blues had not disappeared from the Stones, they'd just gotten kinda neonized. And that worked very, very well for a while.
As the Stones cemented their mutual hatred from the '80s onward, their albums flailed, with sissy attempts to exhume disco (much of "Emotional Rescue," 1980), comical new-wave posturing ("Undercover," 1983), dehydrated self-parodies ("Steel Wheels," 1989) and uninspired roteness ("A Bigger Bang," 2005). Glimpses of authenticity usually arrived via Keith's chunkin' guitar on songs such as "Love Is Strong" (1994), or his aching lead vocals on "All About You" (1980), "The Worst" (1994) and "How Can I Stop?" (1997). His few spotlights, live and on record, saved the Stones from complete irrelevance.
On Richards' previous two solo albums, "Talk Is Cheap" (1988) and "Main Offender" (1992), we heard not exactly songs, more like grooves and riffs, and because he rocked so good, that was enough. The same's true of the new "Crosseyed Heart," but he worked harder this time.
For one thing, Richards bothered to come up with funny, detailed words -- wondering how his vegetarienne cohabits with his carnivorousness, hinting at the dire fate that awaits some f*ck who ripped him off, bragging that the fuzz can't find his stash. The tunes feel light on hooks, because Keith's conspiratorial whisper doesn't lend itself to diva melody (the chick singers bolster "Something for Nothing"), but his ever-changing gallery of dead-on blues, rock, country and reggae (the band nails the roots riddim on Gregory Isaacs' "Love Overdue") pulls you right through the whole museum.
If not stuffed & mounted, the record does exhibit an antiquarian bent. In the documentary, Richards gets most amped when he gloats over some rare vinyl artifact of early blues and rockabilly, observing that he loves to experience the excitement of musicians who are still figuring out what they're doing. Keith himself knows exactly what he's doing on reliable turf like the old-time rock & roll of "Blues in the Morning" and the Robert Johnson acoustic blues of "Crosseyed Heart." Songs such as those, almost breathed rather than played, are true love children of his boyhood crush and his lifelong devotion, they just don't embody his specific DNA.
Richards rolls righteously when he mines the Stones vein he himself first dug, as on the charging "Heartstopper," which reminds me of "All Down the Line" from the 1972 masterwork "Exile on Main Street." So does the teaser single, "Trouble," where he sings a sticky chorus and woodchops the rhythm chords like nobody else can. The song romps with spontaneity, accented by a few kicky chordal accidents that will never appear in the diagrams of Mel Bay or Nicolas Slonimsky. And the song's half-buried bass, credited to Richards himself (who boasts of his bass prowess in the documentary), sounds as if he got drunk and forgot the changes, which somehow makes the thing even better.
There's nothing I'd leave off the album. On "Goodnight Irene," Richards makes you hear Leadbelly's heartbroken saga for the first time. "Lover's Plea" drags '50s balladry into the dark realm of old age. Even though the throwaway "Substantial Damage" is nothing but a rhythm workout, it's a workout by dudes who know how the hell to work out.
I mean dudes like Waddy Wachtel, whose rough-sanded axwork meshes with Richards' much the way Ron Wood's does. And I mean Steve Jordan, a drummer with skill and feel who nevertheless often gets relegated to the same metronomic role assigned for decades to the underutilized Charlie Watts. Yeah, I know it's easier for a guitarist to sync with a simple beatkeeper, but the rockiner shit would have gained heart from more push-and-pull on the skins -- think Watts on the "Sticky Fingers" tracks "Sway" and "Bitch."
I guess I like the weird production and mixing by Richards, Jordan and Dave O'Donnell (who's knobbed everything from Ray Charles to Cyndi Lauper to Deep Purple). Although "Crosseyed" has been advertised as an analog recording, it hits with the kind of spaciousness and definition you can get only from digital processing. This is good and bad: As the exquisite balance of guitars gains, the sweat and soul lose.
One thing about auldtime tape and vinyl: Their limitations forced producers to juice whatever elements served the songs. The sterile, harsh recent remasterings of the Stones' "Exile" and "Sticky" prove in spades that clearer does not always mean better. For more faithful digital reproductions of those monumental albums, go back to Bob Ludwig's warm & fluid 1994 Virgin remasters.
The openness and eclectic oddity of "Crosseyed" remind me a tad of Tom Waits' 1985 "Rain Dogs," where Richards jammed on three songs. The "Influence" doc plays up the connection via random babbling from Waits, who sounds and looks uncomfortable in the role of a Keith savant, but luckily we get a lot of talk from the charming, chuckling old Stone himself -- the artist, the music fan, the self-server and, most of all, the rule breaker.
Musical rules lie broken all over "Crosseyed Heart," and we shouldn't ask much more from Keith Richards. We will, though: one last truly collaborative and passionate Stones album. Too bad he hates that band.
* * *
BOOKLET IMAGE ABOVE PAINTED BY KEITH RICHARDS.