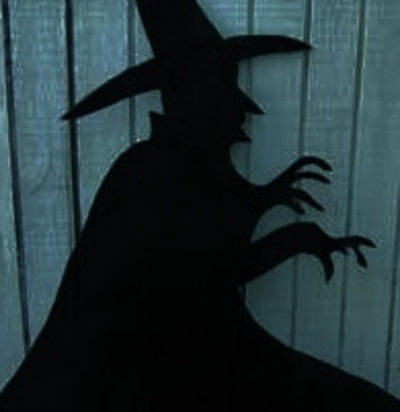 Nobody fuses like Scott Amendola -- he's not pandering, he just loves to rock, and freak out, and write actual tunes, and improvise, and devise a space where great musicians can explode. The first hint of heft is the way he whomps those damned skins, as if they were covered with deadly vipers. And then the guitars: One distorted edge tripper isn't enough; he's gotta have both Nels Cline AND Jeff Parker. Bassist John Shiflett rocks and also IS a rock, his sound polished and clean like a marble Brancusi. To retain a memory of Mahavishnu, Amendola demands a violin, and Jenny Scheinman's coarse tone adds ancient folkish vibrations to the fusionne.
The old Coronet Theater made us feel as if we were at some vaudeville magic show. A side-spotlight raked the stage to throw a spooky shadow of tall gypsy Scheinman against the left wall as she fiddled like the devil. Did Cline and Parker choose red plaid shirts because they knew they'd be shredding in front of a crimson velvet curtain? And in the back, veteran improv painter Norton Wisdom kept mutating new variations on humans lost in secret thoughts.
Drawing from several Amendola albums, the band rolled through levels of foreboding, agitation and treadmill boogie enhanced by electronic pocus and textured stringscrapery. Cline courted Scheinman in a fantastical Grimm soundscape; stroking his heart-shaped cymbal, Amendola cackled like a witch at their improvisatory flirtation before Cline moved off to a squirrely-simpatico guitar duet with Parker that had them cracking up too.
On "Lift," the quintet pulled off a schizo switchback between tainted plantation idyll and driving crazeology; they concluded the first segment of their set with a heavy take on "The Mighty" (from Amendola's "Pucker" album with Charlie Hunter) that laid down the night's bone-crushinest riff.
Then it was time to see how Amendola's orchestral "Fade to Orange" would fare without the orchestra, and it fared very well. If the uneasy meditations and groove trances lost a bit of depth, the tempestuous struggles gained some immediacy, and Scheinman's sadly languid violin pulled into sharper focus. The silence at the end, composed as an unexpected lacuna, produced, if anything, an even more stunning gasp than the recorded version.
The band encored with a brisk accelerando through "Streetbeat," and we left feeling that we'd received a jolt of something beyond music.