Fri. Dec. 11 -- The Lords of Altamont spew that roughshod '70s-style rock and don't apologize; they might even do "Gimme Shelter." With Freeks, Pocket Rockets. At the Viper Room, 8852 Sunset Blvd., West Hollywood 90069; doors 8:30pm; $10; (310) 652-7869; www.viperroom.com.
Fri.-Sun. Dec. 11-13 -- With fusion credentials stretching back to Miles Davis and Billy Cobham, Mike Stern sets the standard for funky guitar slickery with drummer Dennis Chambers, trumpeter Randy Brecker and bassist Tom Kennedy. At Catalina Bar & Grill, 6725 Sunset Blvd., Hollywood 90028; 8:30 & 10:30pm; $25-$35; (323) 466-2210; www.catalinajazzclub.com.
Sat. Dec. 12 -- Mike Stern puts on a guitar clinic. The Garage at Los Angeles College of Music, 300 S. Fair Oaks Drive, Pasadena 91105; 1pm; (626) 568-8850; free if you RSVP here.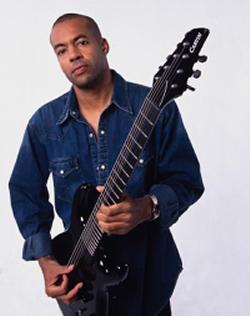 Sat. Dec. 12 -- World-class fusion guitarist Tony MacAlpine has colon cancer, and fellow shredders from the metal crossover world are stepping up for a benefit. Talkin' about (whoa) Steve Vai, Zakk Wylde, Mike Portnoy, Billy Sheehan, Derek Sherinian, John 5, plus a jam that includes Tom Morello, Nuno Bettencourt, Richie Kotzen and Paul Gilbert. Metal broadcaster Eddie Trunk hosts, and there'll be ax auctions, raffles and what-all. At the Wiltern, 3790 Wilshire Blvd., LA 90010; 8pm; $30-$80; details here; tix at www.livenation.com.
Sat. Dec. 12 -- Trumpeter Elliott Caine and his Blue Note-inspired crew keep it swinging hard. At Colombo's Restaurant, 1833 Colorado Blvd., Eagle Rock 90041; 9:30pm-midnight; no cover; (323) 254-9138.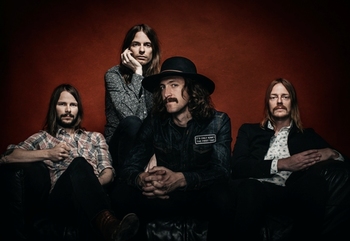 Wed. Dec. 16 -- "I remember the days I don't recall," growls Graveyard's Joachim Nilsson enigmatically amid a welter of vibrato-stung guitars and a '60s ambience of "All Along the Watchtower" semi-psychedelia on the band's new "The Apple and the Tree." These Swedes are pretty damn concise and tuneful about their retrofit rock. With Earthless. At the Henry Fonda Music Box Theater, 6122 Hollywood Blvd., Hollywood 90028; 8pm; $20-$25; (323) 464-0808; www.fondatheatre.com.
At the concert by the revolutionary jazz collective The Gathering a few weeks ago, I was impressed by the art and the story of a documentary on the group, a clip from which was screened between sets. You can watch 10 minutes of the film and contribute to its Kickstarter campaign here. The fund-raising ends Dec. 15, and there's still a ways to go, so grab your plastic.

* * *
Read Don Heckman's jazz picks here. Read John Payne's plutonic Bluefat.com here.