Sat. Dec. 26 -- Celebrate Kwanzaa with saxist Azar Lawrence, tapping the spirits of the ancestors with Afro-rooted singer Dwight Trible, pianist Mahesh Balasooriya, drummer Marvin "Smitty" Smith and bassist Jeff Littleton. A monster of a band. At Roscoe's Seabird Jazz Lounge, adjacent to Roscoe's Chicken & Waffles, 730 E. Broadway, Long Beach 90802; $15; 9pm-1am; (562-787-0899); www.seabirdjazzloungelbc.com.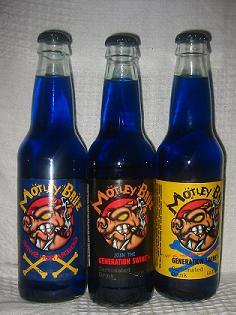 Mon., Wed., Thurs. Dec. 28, 30, 31 -- Round up a few of your hedge-fund buddies and light your cigars with $1,000 bills to celebrate the final tour of Motley Crue. So you can properly sing along to "Shout at the Devil," be sure to bring a mirror. And for a safe New Year's Eve, slurp non-alcoholic Motley Brue. At Staples Center, 1111 S. Figueroa St., LA 90015; Mon. & Wed. 7pm, Thu. 8:30pm; a million bucks; enrich the scalper of your choice.
Mon.-Wed. Dec. 28-30 -- People's-choice blues-rock guitar stinger Joe Bonamassa throws a Rock Candy Funk Party with drummer Tal Bergman, guitarist Ron DeJesus, bassist Mike Merrit, keyboardist Fred Kron and percussionist Daniel Sadownick. At the Baked Potato, 3787 Cahuenga Blvd. West, Studio City 91604; 9:30 & 11:30pm; sold out but a few standing-room walk-ups available for around $50 I'm guessing; (818) 980-1615; www.thebakedpotato.com.
Tues.-Thurs. Dec. 29-31 -- Rachelle Ferrell is one of the few singers I would not hesitate to call jazz in the most creative sense; she uses that astounding voice to wring a crowd like a dishrag. At Catalina Bar & Grill, 6725 Sunset Blvd., Hollywood 90028; 8:30 & 10:30pm; $40-$100; (323) 466-2210; www.catalinajazzclub.com.
* * *
Read Don Heckman's jazz picks here. Read John Payne's plutonic Bluefat.com here.