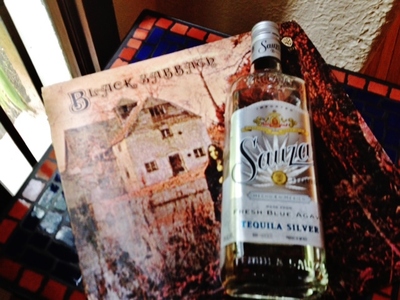 While swilling cheap tequila and listening to records the other night, I wrote myself a note: "My heroes aren't good enough." With thousands of choices at my greasy fingertips, no selection felt worthy to enter my privileged American earholes. This happens all the time, so I decided to list some of the musical artists I absolutely love, and zero in on what's wrong with them. (Mostly it's rock, because of, y'know, the tequila.)
THE UNRELIABLES
The Beatles: Delightfully ingenious pop entertainment, devoid of emotion. I would not trade John Lennon's wrenching circa-1970 output ("Cold Turkey," "Instant Karma," "I Found Out") for the whole Beatles catalog. And as with George and Paul, nearly everything John did after 1970 was feeble. Yes, I mean "Imagine," too.
The Kinks: What wonderful songs. But when they rock enough ("Till the End of the Day"), they're too stupid, and when they're smart ("People Take Pictures of Each Other"), they don't rock enough. Even when the balance is perfect ("Victoria"), there's no headf*ck. Try "Lazy Old Sun," though.
The Velvet Underground: Come on; arty decadence is for kids.
Procol Harum: Too brainy, and the rock is strainy -- "Simple Sister" and "Poor Mohammed" can't carry the team forever. Still, kudos to Robin Trower and B.J. Wilson for the occasional perspiration.
Mott the Hoople: The combination of stupidity and pretension ("Backsliding Fearlessly," "The Moon Upstairs," "Jerkin' Crocus") makes for great drunk rocking. But the quality is spotty, and Mott rarely finished anything.
Deep Purple: I can't be spinning "Fireball" by myself. What if Greil Marcus drops by?
Judas Priest: Great hooks, but it's a show. I need 20,000 idiots yelling along.
Modern metal: Without Suffocation, Cattle Decapitation, Soulfly, etc., I could not endure L.A. traffic. At home, though, they don't exactly bring the party hats.
Country: Proper union with Hank, Merle and Waylon takes a lot of alcohol, and I can't stay up that late anymore.
Classic jazz: I always end up playing Dexter Gordon, the universal mood leveler. For electric Miles, I need to feel psychotic; for Bird, obsessive; for Monk, curious; for Trane, spiritual; for Duke, humble. But most of the time, I just need Dex (JFK's favorite saxist) to pour me another one.
Classical music: I wish I could hear Scriabin or Bach playing his own stuff like Monk, alone at a keyboard. Even when Stravinsky conducts Stravinsky, his personality is watered down by orchestral mediation. As much as Adès and Salonen hit the right modern vibe, they're kinda chilly. When I told Alan Rich I couldn't hear true emotion in Beethoven's Ninth, though, he called me a dope. Maybe he was right.
THE MORE RELIABLES
Dub: So rhythmic, so weird, so atmospheric. The only problem with King Tubby and Augustus Pablo is weeding out the cheerful tracks.
Bob Dylan: Whenever I start thinking Dylan just randomly puts out a lot of crap, I start digging albums like "Shot of Love" and "Tempest." Which makes me feel like the one who's random. Which pisses me off.
David Bowie: He doesn't occur to me at first, cuz the glam thing makes him seem like a lightweight. But whose albums are richer than "Aladdin Sane," darker than "Diamond Dogs" or more rockingly desperate than "Station to Station"? Hey, Darby worshiped him. Wait, is that good?
Black Sabbath: I put on any of their first six albums, which sound different every time. I rock, drift, fall asleep, wake up somewhere else, satisfied. There is a certain shame factor -- Black Sabbath, AGAIN?
Aerosmith: Falling James used to chastise me for liking their poppier post-'70s sellout music almost as much as their evil first five albums, but man, have you heard them rock those songs live? Their facelifts even look good. And with Tyler going on and off the pills, it's hard to complain that they're unnecessarily sober. I gotta diss something, though, so I pick that picture of Joe Perry's wife on his guitar.
The Rolling Stones: They snagged me at 13 with "It's All Over Now" and kept re-tuning my brainwaves through "Soul Survivor" at 21. I can't forget the guts and the magic, so I forgive them everything else. And I still play "Exile on Main Street" every week.
My own music: The more I drink, the better my own music sounds. The world has missed so much.
* * *
One common defect marks all these artists: They are human beings. But I may as well admit that my complete tequila note read, "My heroes aren't good enough, and neither is God." That is a f*cked-up thing to write, think or say; I simply lack jurisdiction. So I apologize. And as for the above, I take it all back.
* * *
PHOTO BY FUZZY BLAK.