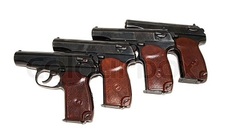 Fri.-Sun. Jan. 1-3 -- The Whisky turns back the clock to the '80s with a festival of all the vintage hair bands you can stand. Sold-out FRIDAY it's a Tracii-less L.A. Guns ("Rip and Tear") and Faster Pussycat ("House of Pain"); SATURDAY it's a Ratt-less Stephen Pearcy ("Round and Round") and Bulletboys ("Smooth Up in Ya"); SUNDAY brings a Rowan Robertson-augmented Bang Tango ("Someone Like You") and "rock-star training academy" London. At the Whisky, 8901 Sunset Blvd., West Hollywood 90069; doors 7pm; $30 Sat., $20 Sun.; www.whiskyagogo.com; (310) 652-4202.
Sun. Jan. 3 -- Alex Cline's avantageous Sunday Evening Concerts series presents Trio919+ (keyboardist Susan Constantini Green, bassist Tony Green and drummer Breeze Smith, + dancer Cheryl Banks-Smith), with an opening set by the guitar-trumpet duo of Scott Fraser & Bruce Friedman. Gonna be fresh. At Center for the Arts, 2225 Colorado Blvd., Eagle Rock 90041; 7pm; $10; (626) 795-4989.
* * *
Read Don Heckman's jazz picks here. Read John Payne's plutonic Bluefat.com here.