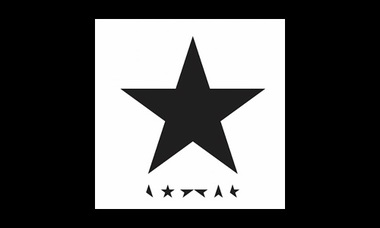 Released a week apart, "Blackstar" by David Bowie and "I Long To See You" by Charles Lloyd & the Marvels don't scan as twins. One artist made his bones in rock, the other in jazz. One artist was an English chameleon, the other is a steady American beacon. One record collected hundreds of Amazon reviews in its first week, the other got two.
Yet somehow when I checked Amazon yesterday, it listed the albums as "frequently bought together." Since the gods of commerce have spoken, the connection must be real. I put "Star" and "See" together on random play and listened.
Crossing the river. Bowie is "in heaven" ("Lazarus") and "dying to/too" ("Sue"). A pensive Lloyd crosses the wide Missouri ("Shenandoah") and seeks the Lord's company as the darkness deepens ("Abide With Me"). The artists accommodate the twilight through beauty.
Genre transcendence. Bowie transplants Donny McCaslin's winding sax and Ben Monder's saturated guitar from their usual jazz soil into his own junkyard of obsolescent cybernautics. Lloyd removes Greg Leisz's pedal-steel guitar from the countryside to the improvisational folk porch where co-guitarist Bill Frisell (counterpart to Monder) has long dwelled, and enlists border crossers Willie Nelson and Norah Jones as voices of universality.
Dylan. Bowie never made a secret of his constant debt to Bob Dylan, who has become a primary symbol of unity for a whole culture born between World War II and the Vietnam disaster. Lloyd, who knew every countercultural mainstay from the Grateful Dead to Janis Joplin to the Jefferson Airplane, makes the commonality explicit with a wearily adult take on Dylan's "Masters of War."
Emotion. Bowie stands at his most emotional, Lloyd at his most austere, and they meet exactly in the middle. The result, for survivors of the '60s youthquake who love the music of both, is a powerful squeeze behind the heart and the eyes. The solitary candle Bowie sings about has many meanings now.