Fri. March 25 -- Gruntin', punchin' singer Phil Mogg and Brit hard-rock perennials UFO rarely fail to deliver the meat and potatoes, but last year's "A Conspiracy of Stars" was prime sirloin: Producer Chris Tsangarides (Judas Priest's "Painkiller," Thin Lizzy's "Renegade," Anvil's "Forged in Fire") brought back the heavy density, guitarist Vinnie Moore dialed in his dirtiest tones, drummer Andy Parker shoved extra lead into his boots, and Mogg's lyrics pumped more gutterlust than ever. No doubt they'll play "Lights Out" and "Rock Bottom" '79-style, but I really wanna hear the new "Ballad of the Left Hand Gun" and "Devil's in the Detail." 10 to Midnite opens. At the Whisky, 8901 Sunset Blvd., West Hollywood 90069; SOLD OUT except for the usual circuitous machinations; www.whiskyagogo.com; (310) 652-4202.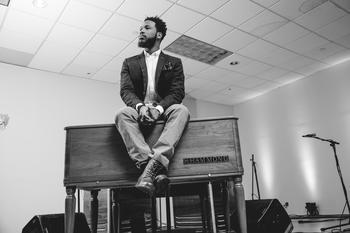 Fri. March 25 -- Snarky Puppy's Cory Henry pumps the funky souljazz Hammond organ in trio with guitarist Adam Agati and drummer Taron Lockett. At Moss Theater in the Herb Alpert Educational Village of New Roads School, 3131 Olympic Blvd., Santa Monica 90404; 8pm; $20; www.jazzbakery.org.
Sat. March 26 -- Egyptological saxist Azar Lawrence moves into a mainstream current with vintage pianist Bill Henderson, foundational bassist Jeff Littleton and everybody's fave drummer Roy McCurdy. At Roscoe's Seabird Jazz Lounge, adjacent to Roscoe's Chicken & Waffles, 730 E. Broadway, Long Beach 90802; $15; 9pm-1am; (562-787-0899); www.seabirdjazzloungelbc.com.
Sat. March 26 -- Microfest presents a program of compositions by notable microtonal composer Tom Johnson on lots of world instruments as well as good ol' contrabass. At Villa Aurora, 520 Paseo Miramar, Pacific Palisades 90272; 8pm; $25; www.microfest.org.
Sat. March 26 -- Way back in the early '80s, the Brit band Satan humped the original thrashy metal that inspired Metallica when the California kids were just tape-tradin' tots. Satan's recent "Atom by Atom" features original guitarist Steve Ramsey. With Night Demon, Resistance, Toxin, Destroyer, The Approach and the Execution, Trimortis. At the Whisky, 8901 Sunset Blvd., West Hollywood 90069; www.whiskyagogo.com; doors 6pm; $20; (310) 652-4202.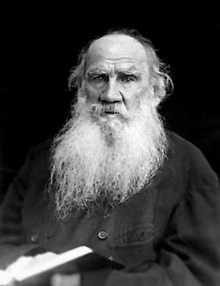 Sun. March 27 -- The Resurrection. Thus Satan is vanquished and we are redeemed from sin. Or not? St. Paul claimed yes, there's no redemption without the levitation: "If Christ has not been raised, our preaching is vain and your faith is also vain." Leo Tolstoy, that sour old Christian, thought no, we shouldn't put all our chips on the Savior: "I consider the Redemption to be one of the most untrue and harmful of Church dogmas." Jesus, that obscure teacher from Nazareth, said, "Your faith has saved you." At a Church Near You; donations accepted.
Mon. March 28 -- L.A. Jazz Collective presents widely appealing music by pianist Josh Nelson's Discovery Project and pianist Carmen Staaf's group, collectively featuring top local musicians such as Larry Koonse, Walter Smith III, Brian Walsh, Dave Robaire and Dan Schnelle. At the Blue Whale on the third level of Weller Court Plaza, south of East First Street between South Los Angeles Street and South San Pedro Street, Little Tokyo 90012; 9pm-midnight; $15; 21+; parking $5 underneath off Second Street at the sign of the P in a circle; (213) 620-0908; www.bluewhalemusic.com.
Tues. March 29 -- John Isaac Watters with I See Hawks in L.A. Modern country sans the corn. New venue. Check it out. At the Hi Hat, 5043 York Blvd., Highland Park 90042; 9pm; FREE.
* * *



Read Don Heckman's jazz picks here. Read John Payne's plutonic Bluefat.com here.