Fri. March 4 -- This year's Microfest launches its microtonal mission via HMC American Gamelan with violinist Shalini Vijayan and violist Alma Fernandez, playing compositions by micro forefathers Lou Harrison, John Cage and Bill Alves. Narrow your intervals. At Boston Court, 70 N. Mentor Ave., Pasadena 91106; 8pm; $30-$20; (626) 683-6883; www.bostoncourt.com, www.microfest.org.
Fri. March 4 -- Rob Waller's deeply rustic voice and Paul Lacques' stingin' guitar rope you into the thoroughly modern country of I See Hawks in L.A. At the Coffee Gallery Backstage, 2029 N. Lake Ave., Altadena 91001; $18; reservations (626) 794-2424; cash or checks only; no booze; www.coffeegallery.com.
Sat. March 5 -- Your host Cathy Segal-Garcia mentions drummer Donald Dean's credits with Eddie Harris, the Lighthouse All-Stars, Art Pepper et al., but skips the one musician with whom I saw him several times, Horace Tapscott. Tonight, Dean plays it straight ahead with saxist Benn Clatworthy, keyboardist Sam Hersh and bassist Jonathan Pintoff. In Bar Fedora in vegan restaurant Au Lac, 710 W. First St., downtown 90012 (behind REDCAT); 7:30-11pm; $25 (students $10) plus two-item minimum, reservations advisable at www.saturdaynightjazzdtla.com; $7 underground parking.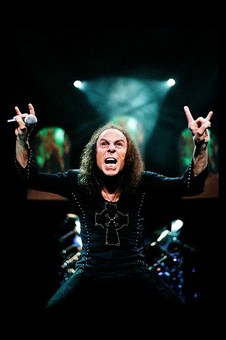 Sat. March 5 -- The Ronnie James Dio Stand Up and Shout Cancer Fund stages a free event with music by Dio Disciples, Gabbie Rae, Budderside, Ernie Snair and The Loveless, with food trucks and a raffle to win a "Holy Diver" Harley. At Harley-Davidson of Glendale, 3717 San Fernando Road, Glendale 91204; 2-5pm; FREE; more at diocancerfund.org.
Sat. March 5 -- Rather than Kyuss' desert rock, Noura Mint Seymali (Mauritania) and Tal National (Niger) play the gritty, twangin' Saharan variety, which kicks substantial tail. A CAP presentation at UCLA's Royce Hall; 8pm; $19-$39; www.cap.ucla.edu.
Sat. March 5 -- Bassist-electroman Scott Worthington teaches your kids unpopulist creative habits. "Soundspark," a SASSAS presentation at the Children's Theater in West Hollywood Library, 625 N. San Vicente Blvd., West Hollywood 90069; noon; FREE; www.sassas.org.
Sun. March 6 -- Possessed griot Dwight Trible teams with Alex Cline's formidable array of percussion instruments to present the kind of improvisational duo you might not have imagined since John Coltrane and Rashied Ali, or maybe since the first set, when Cline duets with the supersonic overblowing of master saxist Phillip Greenlief.. This bill's gonna take your spirit down to the river and beat it on a flat rock. At Center for the Arts, 2225 Colorado Blvd., Eagle Rock 90041; 7pm; $10; (626) 795-4989.
Mon. March 7 -- Kraut shriekers Helloween (same lineup for ages) tear it up with their gnarly '80s power metal. At Avalon, 1735 Vine St., Hollywood 90028; 8pm; $45; (323) 467-4571; www.avalonhollywood.com.
Tues. March 8 -- Great bill with seasoned champs of progressive deathgrind: Cannibal Corpse, Obituary, Cryptopsy, Abysmal Dawn. At the Mayan Theater, 1038 S. Hill St., downtown 90015; 6:30pm; $27; www.livenation.com.
Tues. March 8 -- The badass string bitches of Eclipse Quartet link clefs with pianist Delores Stevens and flutist Susan Greenberg to attack modern compositions by Erwin Schulhoff, Amy Beach and Robert Schumann. At St. Matthew's Parish, 1031 Bienveneda, Pacific Palisades 90272; 8pm; $30.
* * *
Read Don Heckman's jazz picks here. Read John Payne's plutonic Bluefat.com here.