Fri. April 22 -- Tune in to the cosmic rhythm sparkles when percussionist Carlos Niño & Friends celebrate the release of "Flutes, Echoes, It's All Happening!," the best proof that 1970 rare-groove values can graft with millennial-endtime technology; the live Friends revolve, but the record includes local stars such as Miguel Atwood-Ferguson, Christopher Garcia, Kamasi Washington and the late Nate Morgan. Come early and catch phenomenal young pianist Jamael Dean & the Afronauts, the pride of South L.A. At the Del Monte Speakeasy in Townhouse, 52 Windward Ave., Venice 90291; doors 8 pm; FREE; 21+; (310) 392-4040; www.townhousevenice.com.
Sat. April 23 -- Former Megadethmen Chris Poland (guitar) and Nick Menza (drums) join Robert Pagliari (bass) in Ohm for a funky acid fusion party. Dave Mustaine won't be joining them, but he should. At the Baked Potato, 3787 Cahuenga Blvd. West, Studio City 91604; 9:30 & 11:30pm; $20; (818) 980-1615; www.thebakedpotato.com.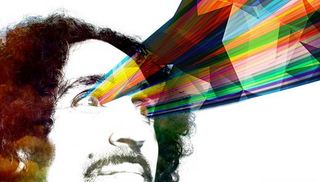 Sat.-Sun. April 23-24 -- International neofusionistic trumpet star John Daversa is fully qualified to present the music of the Beatles on his new "Kaleidoscope Eyes," this weekend in an ensemble featuring LACM faculty members Ralph Humphries (drums) and Jerry Watts (bass). Hint, though: Daversa shoulda rethunk the CD cover, where the skinny, bearded horn dude looks just like a tripping Charles Manson. I don't think Daversa covers "Helter Skelter" or "Piggies," but still. The Garage at Los Angeles College of Music, 300 S. Fair Oaks Drive, Pasadena 91105; Sat. 8pm, Sun. 2pm & 6pm; (626) 568-8850; FREE.
Sun. April 24 -- Whip yourself into a state of '80s melodic-metal Christian discipline with singer Michael Sweet and Stryper, whose lineup has remained unusually consistent over the decades. With Evolution Eden, The Approach and the Execution, The SJ Sindicate, Worldview. At the Whisky, 8901 Sunset Blvd., West Hollywood 90069; sold out unless you know someone in high places; (310) 652-4202; www.whiskyagogo.com.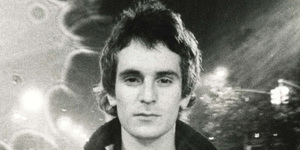 Wed. April 27 -- The moody, sloppy, poetic "Big Star Third" (a.k.a. "Sister Lovers") is my favorite album by the cultified '70s Memphis rock band led by Alex Chilton, so, especially considering the presence of Star drummer Jody Stephens, not to mention Mike Mills, Chris Stamey, Mitch Easter, Jeff Tweedy, Ira Kaplan and a host of other reverent janglers (what, no Paul Westerberg?) and even modern avant chamberists Kronos Quartet, I gotta recommend "Thank You Friends," where the gang bangs out the whole magnificent slab. Chilton will be there in spirit, regretful that he won't be visible for the live filming but appreciating the name of the venue. At Alex Theater, 216 N. Brand Blvd., Glendale 91203; 8pm; $25/$75 tickets here; www.alextheatre.org.
Thurs. April 28 -- Iggy Pop: Post Pop Depression features the ancient Lizard Stooge plus Stone Age Queens Josh Homme, Dean Fertita and Troy Van Leeuwen, plus Matt Helders (Arctic Monkeys), Matt Sweeney (Zwan) and Bill Callahan (Smog), most of whom played on the new album of the same name. At the Greek Theater, 2700 N. Vermont Ave., Los Feliz 90027; 8pm; $45-$145; www.ticketmaster.com.


* * *


RIP Prince. He came to embody the whole history of rock, funk and soul. Only in America. And specifically Minneapolis, a place, like Hendrix's Seattle, where borders can be crossed. Down the tracks from Hibbing, Minnesota, home freightyard of Bob Dylan. The North has space for dreams.
* * *



Read Don Heckman's jazz picks here. Read John Payne's plutonic Bluefat.com here.