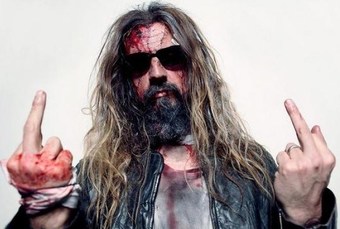 Fri. April 8 -- No doubt you'll be wanting to see thudgrooving circus-trash rocker Rob Zombie preview his imminent "The Electric Warlock Acid Witch Satanic Orgy Celebration Dispenser," but tonight's sold out, so you'll have to beat up a ghoul to get a ticket. At the Roxy, 9009 Sunset Blvd., West Hollywood; (310) 278-9457; www.theroxy.com.
Fri. April 8 -- Talk about a dude who just plain rocks, Cinderella's Tom Keifer has got the gritty screech (stand back, Axl Rose), the defiant hunch and a wicked touch on the slide guitar. In addition to circa-1990 'Ella hits such as "Gypsy Road" and "Somebody Save Me," he's flogging his 2013 "The Way Life Goes," a well-honed solo incursion of heavy blues & balladry. At the Saban Theater, 8440 Wilshire Blvd., Beverly Hills 90211; 9pm; $38-$48; www.ticketmaster.com.
Sat. April 9 -- Ain't too many options for the mainstreamier side of original jazz anymore, so be grateful for trumpeter Elliott Caine. At Colombo's Restaurant, 1833 Colorado Blvd., Eagle Rock 90041; 9:30pm-midnight; no cover; (323) 254-9138.
Mon. April 11 -- Shredfest of the year: "Generation Axe" featuring Steve Vai, Zakk Wylde, Yngwie Malmsteen, Nuno Bettencourt (Extreme) and Tosin Abasi (Animals As Leaders). Scary. At the Wiltern, 3790 Wilshire Blvd., LA 90010; 8pm; $30-$150; (213) 388-1400; www.livenation.com.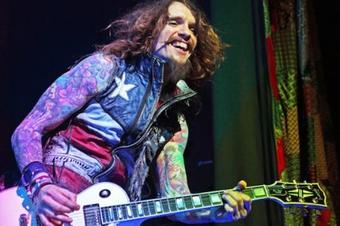 Tues. April 12 -- I have loved two of The Darkness' four albums, and even if the current "Last of Our Kind" ain't one of the loved ones (over-the-top medieval concept with silly baroque arrangements), I will demand that the Suffolk melodic riffers, with singer Justin Hawkins falsettoing into the stratosphere, play my old faves like "Black Shuck" and "She's Just a Girl, Eddie." It'll be interesting to see how new drummer Rufus Tiger Taylor fits in. With Brit retro blues-rockers RavenEye. At the Belasco Theater, 1050 S. Hill St., downtown 90015; 7pm; $25; www.goldenvoice.com.
Wed. April 13 -- You might say Anoushka Shankar doesn't play sitar like a man, but her taste and sensitivity show that aggro isn't everything. She'll probably do both classical and world-fusion material (as from her new refugee-themed "Land of Gold"). A CAP presentation at UCLA's Royce Hall; 8pm; $19-$69; www.cap.ucla.edu.
Thurs. April 14 -- Chili Peppers drummer Chad Smith and Bombastic Meatbats (Jeff Kollman, Kevin Chown, Ed Roth) ain't afraid to jam and rock with unrestrained excessiveness. At the Baked Potato, 3787 Cahuenga Blvd. West, Studio City 91604; 9:30 & 11:30pm; $30-$35; (818) 980-1615; www.thebakedpotato.com.
* * *



Read Don Heckman's jazz picks here. Read John Payne's plutonic Bluefat.com here.