Good new stuff in my ears.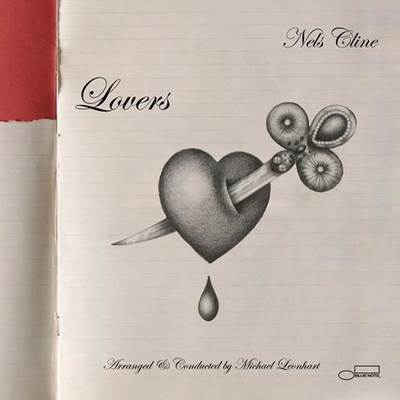 Nels Cline, "Lovers" (Blue Note). Anticipate: Guitarist Cline dreams big, and August 5 brings the realization of a quarter-century aspiration. With 23 superb musicians and harmonically juicy arrangements by Michael Leonhart, "Lovers" lavishes mood music of the highest order, rich in detail and rivaling the lushest of Miles/Gil, Mingus and Esquivel. Eighteen distinct and delectable journeys on two CDs.
Nathan Hubbard / Skeleton Key Orchestra, "Furiously Dreaming" (Orenda). Perfect title for San Diego percussionist Hubbard's roiling, sprawling orchestral/choral twin CD, where Messiaen meets Vinny Golia for cookies and absinthe.
Restroy, "Saturn Return" (Milk Factory). After each inventive yet attractive track, I think Chicago bassist-composer Chris Dammann's chamber dectet must have shot their wad, then here comes another one just as mesmerizing.
Carla Bley, "Andando El Tiempo" (ECM). Time passes indeed, and major composer Bley's spare piano, Andy Sheppard's temperate sax and Steve Swallow's definitional bass gaze unblinking upon the horrific beauty of winter.
Open Graves, "Somewhere Beyond or Behind" (Prefecture). Droning, chiming percussionists Jesse Olsen Bay and Paul Kikuchi meditate on gagaku, mortality and Morton Subotnick, and your soul is cleansed.
Hu Vibrational, "The Epic Botanical Beat Suite" (Meta). Return to the bush of ghosts with Adam Rudolph's electronified percussion orchestra, which treats world groove as a joyful sacrament.
Leni Stern, "Dakar Suite" (LSR). In addition to the vivid and authentic African scenes Stern often paints, the guitarist-singer's expanded ensemble offers two versions of the lyrical "Dark Blue," which will survive among her most enduring works. Esperanza pianist Leo Genovese grows exuberant foliage.