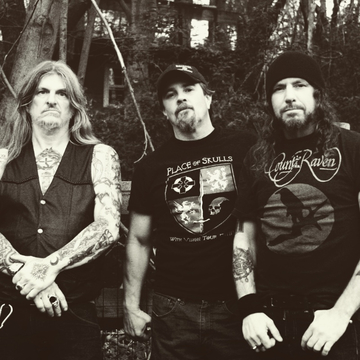 Fri. June 3 -- Growler & downlow axman Wino Weinrich re-forms (but doesn't reform) his most popular moan-metal outfit, The Obsessed, with bassist Dave Sherman and drummer Brian Constantino. Their new track charges with classic Sabbathy fury. Karma To Burn, Ironaut and Sierra support. At Complex, 806 E. Colorado St., Glendale 91205; doors 8pm; $18; 21+; full bar; www.complexla.com; (323) 642-7519.
Fri. June 3 -- Resurrected from car-crash hell, proggy twin-guitar metalmen Baroness make you listen. With Youth Code. At the Henry Fonda Music Box Theater, 6122 Hollywood Blvd., Hollywood 90028; 9pm; $25; (323) 464-0808; www.fondatheatre.com.
Sat. June 4 -- Make the pilgrimage for two of the better but less notorious '80s West Coast melodic-metal bands, Armored Saint and Metal Church. To complete the picture, they should add Dio Disciples and Temple of Rock, although openers Attack of the Rising and Sin Circus kinda fit the concept. Sold out, but I hear one ticket will be sold to the first person who uses the secret password "Elmer." At the Whisky, 8901 Sunset Blvd., West Hollywood 90069; (310) 652-4202; www.whiskyagogo.com.
LATE ADD: Sat. June 4 -- Super original jazz/rock/folk sunny afternoon: Mecolodiacs, Garretson & Gorodetsky, Brainchildren of Xenog. At the Frog Spot, 2825 Benedict St., L.A. 90039 (east of the 2/5 junction, near the river); 5-8pm.
Sat. June 4 -- Electronified opera singer Micaela Tobin bends young minds in this series of weird music directed at kids with legal impunity. "Soundspark," a SASSAS presentation at the Children's Theater in West Hollywood Library, 625 N. San Vicente Blvd., West Hollywood 90069; noon; FREE; www.sassas.org.
LAST-MINUTE VENUE CHANGE. Sat. June 4 -- Jazz great Bernie Sanders hosts a vintage avant celebration with Ozomatli, Mark Foster (Foster the People), Best Coast, Iration, Local Natives, plus special guests Josh Fox, Max Carver, Dick van Dyke, Susan Sarandon, Shailene Woodley. At the Los Angeles Memorial Coliseum's Olympic Plaza, 3911 S. Figueroa St., L.A. 90037; 4pm; FREE; RSVP here.
Sun. June 5 -- Italian avant percussion dignitary Andrea Centazzo brings his forest of percussion strikables to a highly credentialed trio with flutist Ellen Burr and bassist Jeff Schwartz. Opening is the wizardly local duo of percussionist Nathan Hubbard and bassist Steuart Liebig; if they're selling CDs, buy a bunch, but I especially recommend Hubbard's exciting new double neoclassical large-ensemble release. At Center for the Arts, 2225 Colorado Blvd., Eagle Rock 90041; 7pm; $10; (626) 795-4989.
Sun. June 5 -- Ain't many events like the yearly Vibe Summit, which draws vibraphonists from all over. This occasion honors comely young Lolly Allen, and features mini-sets from Nick Mancini, Onaje Murray, Paul Kreibich and lots more. At Remo Recreational Music Center, 7308 Coldwater Canyon Ave., North Hollywood 91605; 2-6pm; $20 (members $15); food but no booze; www.lajazz.org.
Sun. June 5 -- Multigenre instrumental terrorists Double Naught Spy Car put the fear of dog into ya. At Maui Sugar Mill Saloon, 18389 Ventura Blvd., Tarzana 91356; 8:30-11pm; no cover; www.mauisurarmillsaloon.com.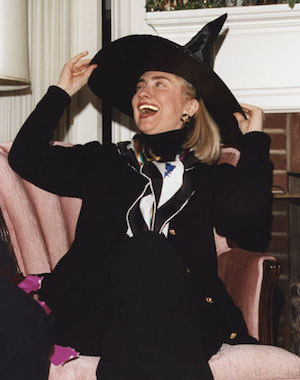 Mon. June 6 -- In an event the Los Feliz Improvement Association warns will generate noise, congestion and suspicious liberal notions, metal warrior Hillary Clinton headlines a fund-raiser featuring Christina Aguilera, Andra Day, John Legend, Ricky Martin, Stevie Wonder, Battle Ax, Castrator, Man Beater, Two No Trump and Douse the Bern. At the Greek Theater, 2700 N. Vermont Ave., Los Feliz 90027; 7pm; $45-$250; www.ticketmaster.com.
Mon. June 6 -- '90s New Orleans sludgemasters Eyehategod have still not accepted anyone as their personal savior. With Discharge, Toxic Holocaust, Nomads. At the Roxy, 9009 Sunset Blvd., West Hollywood; doors 7pm; $25-$30 (sold out); (310) 278-9457; www.theroxy.com.
* * *




Read Don Heckman's jazz picks here. Read John Payne's plutonic Bluefat.com here.