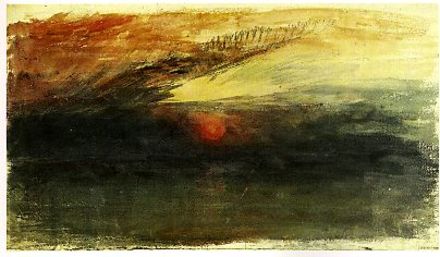 José Gurría-Cardénas has been taking a lot of long walks since July; he says he needs to clear his head. It needed a lot of clearing after he got the assignment of adapting Ornette Coleman's "Skies of America" for his 22-piece Gurrisonic Orchestra -- without a score and without input from its late author.
Gurría, 43, says he's thrilled, but he wonders: Can a jazz symphony grow blue hair and enter the classical repertory? A sharper picture will emerge this Sunday, October 2, at the John Anson Ford Amphitheater during the Angel City Jazz Festival, where "Skies" will get its West Coast premiere.
"Skies" comes to Los Angeles -- Coleman's artistic crucible for most of the 1950s, before he attained jazz-icon status -- by a twisting path. Its story highlights the challenges a black avantist faced in a traditionally white realm. It reveals key information Coleman withheld from his conductor. And it points to an uncertain future wherein a work rooted in improvisation and personal method bids for survival after its composer's 2015 death.
Our present time of extreme racial tension makes an ideal atmosphere for "Skies," which is receiving its first airing without Coleman, its first in America for decades, and its first anywhere since 2006. Conceived in the embattled 1960s and realized on a 1972 Columbia LP with the London Symphony, Coleman's work cast the sky as a great uniter of the conflicting forces below.
Coleman's original sky also reflected the darkness it overhung. Stravinskian dissonances restrained African drums in a drama of aspiration and pain. Anger and despair boiled beneath oppressive stasis, occasionally broken by Coleman's mock-jolly alto-sax theme (also featured on the 1977 album "Dancing in Your Head"). Striving met with futility; prayer gave way to a dirge; Coleman sounded carefree only when he and his alto sax stood completely alone. The symphony sagged to a weary, devastating end.
Reviewing the record for Rolling Stone in 1972, critic-saxophonist Bob Palmer observed, "The most impressive quality of 'Skies of America' is its emotional weight." No academic exercise, this music bristles with the urgency, as Coleman titled a 1982 album, "Of Human Feelings."
Maybe Coleman considered the 1972 "Skies" too cloudy; he was reported as not liking the album, whose single-disc restrictions (and English union regulations) did not accommodate the extended improvisations from his own group that he wanted for optimistic balance. Then, several years later, Coleman renewed an old friendship and found a new opportunity.
In the mid-1950s, John Giordano was a teenage saxophonist, jamming in the same Fort Worth after-hours bebop club that Coleman, a local native eight years his senior, frequented. Giordano remembers Ray Charles tenor saxist David "Fathead" Newman and longtime Coleman tenor man Dewey Redman among the many fine players who held the bandstand.
"Everybody thought Ornette was very strange," says Giordano by phone from his Texas home. "He went through a period in those days of playing a plastic saxophone -- it sounded like a kazoo. He was experimenting, and the guys hated it."
The two lost touch when Coleman moved to Los Angeles and then New York. Meanwhile, Giordano put jazz on the back burner and devoted himself to classical studies, becoming music director of the Fort Worth Symphony in 1973. Once again, this proved a fortunate convergence.
"One of the Fort Worth community leaders, Ed Bass, had friends who included Bucky Fuller and Ornette," Giordano remembers. "Ed loved jazz and he loved Ornette, and he was a patron of the Fort Worth Symphony -- that's how I got involved. I walked into a meeting, and there was Ornette, somebody I hadn't seen for many years. And at that meeting, we talked about what we could do that would be special."
The main "special" act: "Ed Bass built a geodesic dome based on Buckminster Fuller's design, an incredible jazz club -- the Caravan of Dreams."
The plans also evolved into a celebration of the Caravan's 1983 opening. Coleman's electric Prime Time band raised its roof with their dense energy, and a concert of "Skies of America" featuring more than 100 musicians was staged at the Tarrant County Convention Center (documented in the Shirley Clarke film "Ornette Coleman: Made in America").
Giordano had labored long in translating Coleman's score into something musicians unfamiliar with jazz or the author's concepts could perform. He hated to abandon "Skies" after one event, but knew it would take still more work to take it on the road, where local rehearsals would be limited to one or two and the score would require greater precision.
Giordano and Coleman convened repeatedly in New York or Fort Worth. Giordano took notes, went to his synthesizer and worked out the details. Then he would call Coleman and play what he had come up with through the transcontinental wire.
"He'd say, 'I like this and I like that. And could you do something else here?' says Giordano. "It took us two years." Significantly, Coleman never once mentioned that a recording of "Skies" existed -- information that Giordano might have found, shall we say, useful.
But the veil was typical of Coleman's methods. Many have tried to explain his concepts of "harmolodics" or "sound grammar," and many have fallen short, largely because the practice is so personal. The surest way to understand his thinking was simply to spend a lot of time working with him. Then it was possible to generate the kind of freshness, spontaneity and authenticity that Coleman valued.
Coleman and Giordano traveled with "Skies" over the ensuing decade, bringing it to the symphonies of London, New York, Zurich and others. Although few good recordings have come into circulation, an unofficial 1987 tape from Verona, Italy, survives to demonstrate how the composition morphed into a more energetic and positive form.
Avant guitarist Henry Kaiser had played the Verona music festival the previous day, and was hanging around to experience "Skies" when producer Roberto Zorzi approached him.
"There was an argument with the guy they hired to do the sound," says Kaiser by phone from San Francisco. "He walked out 30 minutes before things were gonna start. I was standing there, and Roberto came and asked me. I just put on the headphones and did it."
The music -- received rapturously by the Italian audience, says Zorzi -- shows the strings more transparent, the horns brighter, the harmonies less foreboding under Giordano's deft baton and his sensitive cuing of optional score material. Equally important, Coleman's Prime Time takes over for extended stretches of furious improvisation, extending "Skies" to twice the length of the original LP.
Despite Gurria's very different circumstances, he feels confident that his Gurrisonic Orchestra will do justice to "Skies" October 2.
"It's a piece that I'm very familiar with," says Gurria by phone from his Los Angeles home. "I've been copying his voicings for years." Gurria is using both the 1972 Columbia album and the 1987 Verona recording as templates.
"I've been compromising between the two. At first I felt I was cutting the Dead Sea Scrolls to make an outfit or something. I have to take long walks, and stress-clean my apartment, and really think about all this. I allowed myself to be a little bit more free, in the spirit of Ornette, really trying to understand how I can perform this to the best of my ability."
Born in Mexico City, Gurria has been honing his skills for a long time, entering Boston's Berklee College of Music before continuing his education in New York, Rio de Janeiro, Mexico City, and finally Los Angeles, where he received a doctorate after studies in composition and jazz with Morten Lauridsen, Vince Mendoza, John Clayton and Bob Mintzer.
Out of the Creative Underground Los Angeles collective, started three and a half years ago and including many CalArts musicians, Gurria launched his Gurrisonic Orchestra, most of whom have played with L.A. avant godfather Vinny Golia. For the improvising portions of "Skies," Gurria will be tapping the skills of ace players such as veteran tenor saxist Justo Almario, a master of everything from Latin music to energy jazz; Gavin Templeton, a saxist deeply influenced by Coleman; and Daniel Rosenboom, an open-spirited trumpeter and flugelhornist.
"We'll certainly be thinking harmolodically," says Rosenboom via email. "For Gavin and me, that's a deep-rooted approach we use together in many different projects. And Justo is just such an incredible listener and improviser, I'm sure the flow will be natural."
Gurria has also enlisted Tom McNalley, a guitarist who has logged substantial time playing privately with Ornette Coleman and his band. "Most of what he taught me was philosophical, in terms of approach," says McNalley via email from Los Angeles. "It was about the most freeing thing you can imagine!"
Reached by phone in New York, Coleman's son, drummer Denardo Coleman, agrees about the freedom, saying his father was "all about being open to other people's concepts." Although he is the only musician who has played in nearly every Ornette project for over 40 years, he's not worried about the validity of someone trying an independent approach: "People have covered my father's compositions many times. In his recordings, they can hear his music and his philosophy." Denardo Coleman is currently coordinating the release of "Celebrate Ornette," a multi-disc, multi-artist compilation on Song X Records, based around material from a 2014 Brooklyn Ornette Coleman memorial.
In attempting "Skies," Gurria had more than history and philosophy to think about. As a drummer, he soon realized that leading the orchestra from behind his kit might divide his attention. Luckily, he has secured the conducting services of Mark Lowenstein, the music director of the Industry, which produced the groundbreaking "Hopscotch" traveling musical-theatrical adventure in Los Angeles last year.
"Every time that I send music to Mark," says Gurria, "he has given a luster and a preciseness and an assertiveness and a direction to my music that I can only imagine in dreams."
Gurria is talking mostly about his own "Street Signs: A Love Letter to the Angel City," which opens the program Sunday with featured artists Don Byron (whose clarinet aesthetic informed the writing of the piece) and Martha Gonzalez (narrating and singing). Commissioned by the Los Angeles Jazz Society's New Note program and structured around his own story about a fictional Mexican immigrant woman, this celebration of his adoptive home town is also inspired in part by local freeways.
"I cut, literally with a pair of scissors, the map of the metropolitan area of Los Angeles, in many pieces," says Gurria, "and then I slipped it to one side, to the other, upside-down, and that helped me to understand the evolution and the development of each of my movements.
"I also started thinking about what moves me about L.A. -- the walks, the diversity. The multi-ethnicity aspect presents so much chaos and so much misunderstanding, but in the end, it's what binds us together."
At the end of September, Gurria and Lowenstein are rehearsing the orchestra on the bare cement floor of the currently empty Curve Line Space gallery in Eagle Rock. A porkpie-hatted Gurria faces the musicians from his drum kit, which he pummels with fusionistic energy; square-faced Lowenstein conducts via flowing gestures and comments on the "colors" and "military tacos" they're going for.
Shave-domed Rosenboom takes an intense trumpet solo and makes a mark on his score. Lanky guitarist McNalley meanders harmolodically and hits a perfect high chordal sting. Elder statesman Almario takes turns channeling the vibe of six different saxists, from Ornette to Coltrane to Albert Ayler.
The music sounds fresh. What the orchestra lacks in mass, it makes up in agility and focus; Gurria's flexible interpretation steers "Skies of America" further along the path toward immortality.
No one can predict the life of a composition, whether "Street Signs" or "Skies." But Gurria has hopes for Coleman's orchestral legacy.
"If we have a successful performance, I trust that this show will be performed again," he says. "It's just an important part of orchestra music altogether."
Its continuance would be an exception, though. Perhaps the closest thing to a major jazz composition in the orchestral repertory is George Gershwin's 1924 "Rhapsody in Blue." Another example, Igor Stravinsky's 1945 "Ebony Concerto," is rarely performed.
Although composers rooted mainly in jazz have authored some big works -- Scott Joplin's opera "Treemonisha," Duke Ellington's "Black, Brown and Beige," Charles Mingus' "Epitaph," Yusef Lateef's "African-American Epic Suite," for example -- stagings after the composer's death have been rare.
Regardless, Gurria will be giving it his best shot in the here and now.
"It's like, you spend all your life doing pushups, and then you're ready for something like this."


* * *


Painting: William Turner, The Sun Setting Among Dark Clouds, 1826.