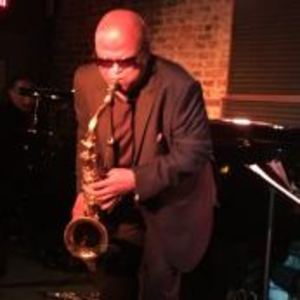 Fri. Sept. 9 -- Tenor man Azar Lawrence brings that big, wide, textured tone to his 1962-grounded originals and expanded standards, leading his seasoned quartet. At LACMA, 5905 Wilshire Blvd., LA 90036; 6-8pm; FREE; Friday summer jazz schedule here.
Fri.-Sun. Sept. 9-11 -- ELO? Hey, I have always respected Jeff Lynne's songwriting and production acumen, and with the Hollywood Bowl Orchestra at his disposal, songs like "Can't Get It out of my Head" and "Strange Magic" are gonna sound colossal. First tour in almost 30 years. And fireworks! At the Hollywood Bowl, 2301 Highland Ave., Hollywood 90068; Fri.-Sat. 8pm, Sun. 7:30pm; $34 and way, way up; (323) 850-2000; www.hollywoodbowl.com.
Fri. Sept. 9 -- Elliott Caine plays trumpet as if he wants you to listen. At Colombo's Restaurant, 1833 Colorado Blvd., Eagle Rock 90041; 9:30pm-midnight; no cover; (323) 254-9138.
Fri. Sept. 9 -- Ex-Dokken shred king George Lynch anchors his heavy-rockin' Lynch Mob. With Electric Junkies, Chain Webb. At the Rose, 245 E. Green St., Pasadena 91101; doors 7pm; (888) 645-5006; $24-$38; www.roseconcerts.com.
Sat. Sept. 10 -- Lynch Mob. With Evolution Eden, Alpanian, KC Mobley. At the Canyon Club, 28912 Roadside Drive, Agoura Hills 91301; doors 7pm; $24-$38; (818) 879-5016; www.canyonclub.net.
Sat. Sept. 10 -- A quiet, commingling unit that really draws you in: L.A. Jazz Quartet, featuring tenor man Chuck Manning, guitarist Larry Koonse, bassist Darek Oles and drummer Jason Harnell. At the Blue Whale on the third level of Weller Court Plaza, south of East First Street between South Los Angeles Street and South San Pedro Street, Little Tokyo 90012; 9pm-midnight; $15; 21+; parking $5 underneath off Second Street at the sign of the P in a circle; (213) 620-0908; www.bluewhalemusic.com.
Sun. Sept. 11 -- Alan Pasqua opens a relaxing flow of beautiful piano with intuitive bassist Darek Oles (busy cuz he's great) and drummer Conner Malloy. Note: early show. At Moss Theater in the Herb Alpert Educational Village of New Roads School, 3131 Olympic Blvd., Santa Monica 90404; 5pm; $30 ($25 students); www.jazzbakery.org.
Sun. Sept. 11 -- Electro-players: join in the free-for-all jam hosted by Joe Potts. Listeners: slake your curiosity. They call this monthly event "Soundshoppe." A SASSAS presentation at Center for the Arts, 2225 Colorado Blvd., Eagle Rock 90041; 1pm; free; (626) 795-4989.
Sun. Sept. 11 -- Why don't we get drunk and munch crackers at the 3pm wine tasting, then rock the country at 3:45 with I See Hawks in L.A., Tony Gilkyson and Dana Cooper? Sounds good to me. At Old Oak Cellars, 2620 E. Foothill Blvd., Pasadena 91107; $22 tickets here, $25 at the door.
Thurs. Sept. 15 -- Pat Metheny switches concepts so often that he's hard to pin down, so I'll just shut up and let him play melodic, intelligent guitar with drummer Antonio Sanchez, bassist Linda Oh and pianist Gwilym Simcock. A CAP presentation at UCLA's Royce Hall; 8pm; $39-$79; www.cap.ucla.edu.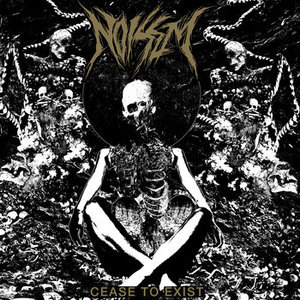 Thurs. Sept. 15 -- New-gen Baltimore deathsters Noisem grind up the abstract oompah . With Amygdala, special guests. At Complex, 806 E. Colorado St., Glendale 91205; doors 8pm; $10; 21+; full bar; www.complexla.com; (323) 642-7519.
* * *
Sept. 30-Oct. 16 -- The most exciting jazztime of the year draws closer with Angel City Jazz Festival, featuring Pharoah Sanders, Gurrisonic Orchestra (rocking Ornette Coleman's "Skies of America" and a new commisioned work), Rudresh Mahanthappa, Vinny Golia, Craig Taborn, Thumbscrew and lots more. Skip gym and buy tickets here.



* * *



Read Don Heckman's jazz picks here. Read John Payne's plutonic Bluefat.com here.