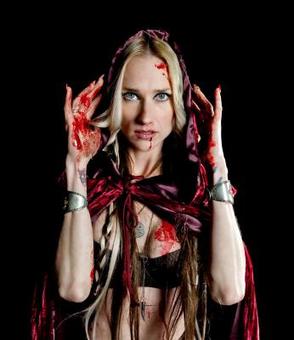 Fri. Nov. 11 -- Big ol' bill from the European wing of theatrical metal: the Netherlands' classical-derived Epica, Italian deathsters Fleshgod Apocalypse, Russian pagans Arkona (pictured) and revivified Canadian hard-melodians The Agonist. At the Regent Theater, 448 S. Main St., downtown 90013; 6pm; $30; 16+; www.ticketfly.com.
Fri. Nov. 11 -- The African-American-oriented I've Known Rivers Film Festival kicks off with Jeannette Lindsay's deeply researched "Leimert Park," a fascinating look at the development of a South L.A. neighborhood and the music therefrom. A Q&A with Lindsay follows the screening. At the Relational Center, 2717 S. Robertson Blvd., Culver City 90034; donations to FAMLI (Foundation for Art, Mentoring, Leadership and Innovation) are gratefully accepted; 7pm.
Sat. Nov. 12 -- Howbout that, new jazz hope Kamasi Washington has been added to the Camp Flog Gnaw Carnival, which also features Lil Wayne, Erykah Badu, Chance the Rapper and about a hundred other variegated artists. The quite expensive passes are sold out, though; crawl to your neighborhood scalper. At Exposition Park; www.campfloggnaw.com.
Sat. Nov. 12 -- Any group with drummer Gene Coye in it is bound to kick serious jazz booty. At the Blue Whale on the third level of Weller Court Plaza, south of East First Street between South Los Angeles Street and South San Pedro Street, Little Tokyo 90012; 9pm-midnight; $15; 21+; parking $9 underneath off Second Street at the sign of the P in a circle; (213) 620-0908; www.bluewhalemusic.com.
Sun. Nov. 13 -- Jam with the electronic noise elite at SASSAS's monthly "Soundshoppe," or just listen. At Center for the Arts, 2225 Colorado Blvd., Eagle Rock 90041; 1pm; free; www.sassas.org.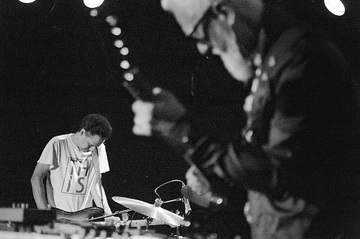 Mon. Nov. 14 -- Electrodrone supergroup! It's guitar milker G.E. Stinson, bass sustainer Devin Sarno and drumkit extender Danny Frankel, calling themselves Sunken Tongue, cuz why not? Also with the duo of Tom Surgal & Richard Edson. At the Handbag Factory, 1336 S. Grand Ave., downtown 90015; 9pm; cheap; all ages.
Wed. Nov. 16 -- Wayout pianist Vicki Ray gets inside compositions by modern composers John Cage, Chary Ung, Joseph Pereira and Gyorgy Kurtag. At the Santa Monica Public Library, 601 Santa Monica Blvd., Santa Monica 90401; 7:30pm; free; smpl.org; (310) 458-8600.
Wed. Nov. 16 -- Get yer contemporary American thrash on with Arizona's Vektor and SoCal's own Witchaven. With Black Fast, Solar Wimp. At Complex, 806 E. Colorado St., Glendale 91205; doors 8pm; $12; 21+; full bar; www.complexla.com; (323) 642-7519.
Thurs. Nov. 17 -- Help Kris Kristofferson make it through the night; glad to hear this great songwriter has been healthier of late. I request "Moment of Forever." Probably there's an opener, but the site is silent on that. At the Rose, 245 E. Green St., Pasadena 91101; doors 6pm, reserved spots must be grabbed by 7pm, headliner 9pm; $48-$88; (888) 645-5006; www.roseconcerts.com.
Thurs. Nov. 17 -- Though you can't get Joy Division, you can get spooky vox and walls of guitar texture from Relapse artists Tombs. With Wolvhammer, Wovoka, Mustard Gas and Roses. At Complex, 806 E. Colorado St., Glendale 91205; doors 8pm; $10; 21+; full bar; www.complexla.com; (323) 642-7519.
* * *



Read Don Heckman's jazz picks here. Read John Payne's plutonic Bluefat.com here.