Fri.-Sat. Dec. 2-3 -- Miles/Dolphy bassist Ron Carter has always gone his own multidirectional ways with total authenticity; his trio includes guitarist Russell Malone and pianist Donald Vega. At Catalina Bar & Grill, 6725 Sunset Blvd., Hollywood 90028; 8:30 & 10:30pm; $40-$45; (323) 466-2210; www.catalinajazzclub.com.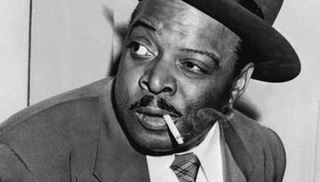 Sat. Dec. 3 -- Members of the postmortem edition of the Count Basie Orchestra calling themselves The Kansas City 7 play music from a 1962 Basie record containing that very name. The deeply experienced performers are trumpeter Scotty Barnhart, windman Cleave Guyton, trombonist Mark Williams, pianist Bobby Floyd, guitarist Will Matthews, bassist Trevor Ware and drummer Ray Nelson. At the World Stage, 4321 Degnan Blvd., Leimert Park 90008; 9pm (two sets); $20; www.theworldstage.org.
Sat. Dec. 3 -- Three drummers who've bolstered the best -- Donald Dean, Paul Kreibich & Quentin Dennard -- team up with wind player Rob Kyle, pianist Karen Hammack and bassist Blake White. In Bar Fedora in vegan restaurant Au Lac, 710 W. First St., downtown 90012 (behind REDCAT); 7:30 & 9:30pm; $20-$25 (students $10) plus two-item minimum, reservations advisable at www.saturdaynightjazzdtla.com; $7 underground parking; www.saturdaynightjazzdtla.com.
Sat. Dec. 3 -- Guitar patriarch Kenny Burrell & L.A. Jazz Orchestra Unlimited host a benefit to fund a UCLA jazz chair in Burrell's name with a major concert: a tribute to Billie Holiday and a debut composition by Lalo Schifrin, featuring full orchestra and choir. Burrell is also still celebrating his 85th birthday (July 31). At UCLA's Royce Hall; 7pm; $85-$135; www.ticketmaster.com.
Sat. Dec. 3 -- Late sonic adventurer Mark Trayle's life and compositions are celebrated by his former students, members of the trayleblazing units The Hub (dating back 30 years in the Bay Area) and Bitpanic (a younger L.A. ensemble). At REDCAT, 631 W. Second St., downtown 90012; 8:30pm; $20 (students $16); www.redcat.org.
Sat. Dec. 3 -- SASSAS's "Soundspark" (outmusic for kids) features Carolyn Chen, reconceiver of the hefty stringed instrument the guqin. At the Children's Theater in West Hollywood Library, 625 N. San Vicente Blvd., West Hollywood 90069; noon; FREE; www.sassas.org.
Sun. Dec. 4 -- Chicago's influential avant organization AACM visits L.A. in the person of composer-conductor Renee Baker, guiding the local large ensemble The Decisive Moment (featuring the likes of William Roper and Kris Tiner) under the direction of windman Charles Sharp and bassist Jeff Schwartz. Opening is ever-expressive trombonist Michael Vlatkovich's exceptional ensemble with saxist Bill Plake, bassist Anders Swanson and drummer Christopher Garcia. A biggie. At Center for the Arts, 2225 Colorado Blvd., Eagle Rock 90041; 7pm; $10; (626) 795-4989.
Sun. Dec. 4 -- SASSAS's latest Listening Party (soundz & dining with unusual artists) invites you to hang with trans conceptualist Zackary Drucker, visual artist Molly Larkey and electronic musician Madame Gandhi. At a Highland Park home; 4pm; $125 tix cover everything; details here.


Sun. Dec. 4 -- Darkly charismatic singer-bassist Elizabeth Blackwell and Castle rumble selections from their new "Welcome to the Graveyard" with Mos Generator, Ironaut and more. At Complex, 806 E. Colorado St., Glendale 91205; doors 8pm; $10; 21+; full bar; www.complexla.com; (323) 642-7519.
* * *



Read Don Heckman's jazz picks here. Read John Payne's plutonic Bluefat.com here.