Fri. Dec. 9 -- Odd but good metallic pairing: Swedish melodic densifications from In Flames, extreme Southern party thud from ex-Pantera drummer Vinnie Paul's Hellyeah, plus From Ashes to New, The Source. At the Belasco Theater, 1050 S. Hill St., downtown 90015; doors 6pm; $30; www.ticketmaster.com.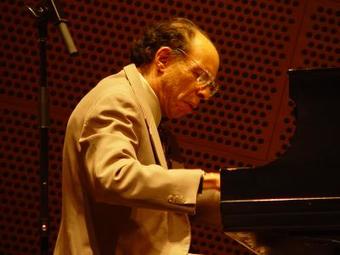 Fri. Dec. 9 -- Pianist Harold Land Jr., son of the major West Coast saxist, leads a soulful postbop trio with drummer Land Richards and bassist John B. Williams. At the World Stage, 4321 Degnan Blvd., Leimert Park 90008; 9pm (two sets); $20; www.theworldstage.org.
Fri. Dec. 9 -- Pass the hat, throw out yer requests and hear what kind of neocountry nuggets I See Hawks in L.A. come up with in their most relaxed venue. At Cinema Bar, 3967 Sepulveda Blvd., Culver City 90036; 10pm; no cover; (310) 390-1328; thecinemabar.com.
Sat. Dec. 10 -- The all-enveloping sensual waves of Intronaut make their proggy metal aesthetic go down like Russian vodka; support comes from Mustard Gas and Roses, Colombian Necktie, Wovoka. At Complex, 806 E. Colorado St., Glendale 91205; doors 8pm; $15; 21+; full bar; www.complexla.com; (323) 642-7519.
Sun. Dec. 11 -- Duke Ellington got sh*t for covering the Beatles in 1966, but half a century has passed, and when trumpeter John Daversa's Progressive Big Band (with multimedia flash and special guests Renee Olstead and Katisse Buckingham) does it, the result is not uncool. At Catalina Bar & Grill, 6725 Sunset Blvd., Hollywood 90028; 7:30pm; $30; (323) 466-2210; www.catalinajazzclub.com.
Sun. Dec. 11 -- L.A. Free Music Society co-founder Joe Potts opens the doors to anybody who wants to jam electro-expermento-style with "Soundshoppe." A SASSAS presentation at Center for the Arts, 2225 Colorado Blvd., Eagle Rock 90041; 1pm; FREE; www.sassas.org.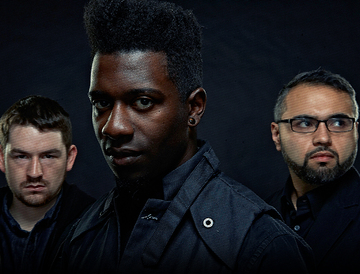 Thurs. Dec. 15 -- With Tosin Abasi's hypertechnical, infinitely hued 8-string guitar and Matt Garstka's calculus-accented drum fusionisms, Animals as Leaders rank as the headiest metal development in a decade; they're flogging the new, balls-out, appropriately titled "The Madness of Many" (dig the wild sitar sounds on "Arithmophobia"). With Intervals, Plini. At the Mayan Theater, 1038 S. Hill St., downtown 90015; 8pm; $20; www.ticketmaster.com.
Thurs. Dec. 15 -- SoCal's Warbringer has a stranglehold on that modern thrash. With Fueled by Fire, Opphiuchus, Slaughter Path, Momentum, Halfbreed. At the Whisky, 8901 Sunset Blvd., West Hollywood 90069; doors 7pm; $15; (310) 652-4202; www.whiskyagogo.com.
* * *



Read Don Heckman's jazz picks here. Read John Payne's plutonic Bluefat.com here.