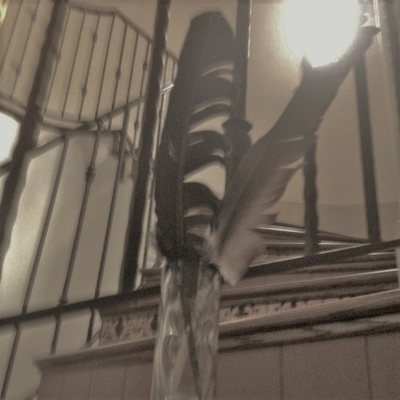 The tolling of a decade is the proper occasion to look back on some of the most popular MetalJazz entries.


Research: Ornette Coleman's "Skies of America" redawned (2016)


Observation and DVD review: Eric Dolphy's missing third eye and Charles Mingus, "Live in '64" (2008)


Disney/metal commentary and live review: Cannibal Corpse (2007)


Record review: Axl Rose, "Chinese Democracy" (2008)


Interview and scene observation: Dave Mustaine of Megadeth doing Guitar Center Sessions in Hollywood (2008)


Interview: Silenoz of Dimmu Borgir (2008)


Interview: Chris Holmes of WASP (2010)


Golfing with Scott Gorham of Black Star Riders (2013)


Ponderations on Danzig (2007)


Dogphotoman: A music story (Greg Burk serial novella, 2009-2010)


Passover commentary: Was Moses circumcised? (2008)


* * *


PHOTOS BY FUZZY BLACK (FEATHERS) AND DAVE VH (BURK, MAIN PAGE).