Fri. Feb. 10 -- The Jazz Bakery throws a benefit for its performance fund with a class lineup: subtle drummer Peter Erskine's quartet with saxist Bob Mintzer, pianist Terry Trotter and bassist Chuck Berghofer; plus souljazz keyboard queen Patrice Rushen with singer Carmen Lundy; and 13-year-old piano phenom Joey Alexander. TV celeb Jeff Garlin hosts. Special guests, too. At Moss Theater in the Herb Alpert Educational Village of New Roads School, 3131 Olympic Blvd., Santa Monica 90404; 7:30pm; $30-$150; www.jazzbakery.org.
Fri. Feb. 10 -- The most elegant originals in town: the quietly swinging Los Angeles Jazz Quartet, featuring toppermost musicians Chuck Manning (tenor sax), Larry Koonse (guitar), Darek Oles (bass) and Jason Harnell (drums). At the Blue Whale on the third level of Weller Court Plaza, south of East First Street between South Los Angeles Street and South San Pedro Street, Little Tokyo 90012; 9pm-midnight; $15; 21+; parking $9 underneath off Second Street at the sign of the P in a circle; (213) 620-0908; www.bluewhalemusic.com.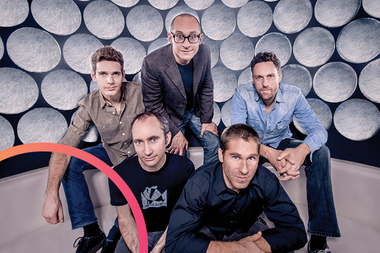 Sat. Feb. 11 -- For over a decade, Kneebody has been pointing the way toward the rocky, electronic, funky future of jazz thanks to the efforts of saxist Ben Wendel, trumpeter Shane Endsley, keyboardist Adam Benjamin, bassist Kaveh Rastegar and drummer Nate Wood. At the Broad Stage, 1310 11th St., Santa Monica 90401; 7:30pm; $45-$70; www.thebroadstage.com.
Sat. Feb. 11 -- Testament guitarist Alex Skolnick stretches beyond metal into unusual covers and scenic originals with his fusion trio featuring drummer Gergo Borlai and bassist Stu Hamm. At the Baked Potato, 3787 Cahuenga Blvd. West, Studio City 91604; 9:30 & 11:30pm; $25; (818) 980-1615; www.thebakedpotato.com.
Mon. Feb. 13 -- Theatrically creative singer Theo Bleckmann puts together a star ambient-abstractionist ensemble with pianist Julian Shore, guitarist Ben Monder, bassist Jorge Roeder and drummer John Hollenbeck. The Edye at the Broad Stage, 1310 11th St., Santa Monica 90401; 8pm; $35; www.thebroadstage.com.
Wed. Feb. 15 -- Another great entry in the Soundwaves series: Percussionist Andrea Centazzo celebrates the spirit if not the letter of West Coast cool jazz circa 1960 with his wonderfully airy trio featuring flutist Ellen Burr and bassist Jeff Schwartz; pick up the CD, which is a keeper. At the Santa Monica Public Library, 601 Santa Monica Blvd., Santa Monica 90401; 7:30pm; free; smpl.org; (310) 458-8600.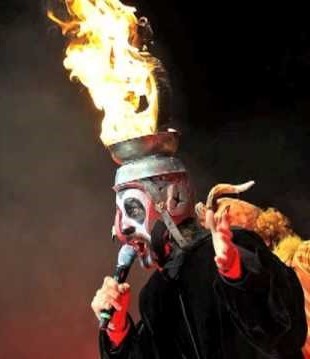 Wed. Feb. 15 -- The Crazy World of Arthur Brown takes you to learn & burn with "Fire" and Brown's circus of rock weirdness for the first time stateside since 1969. It's hard to underestimate his influence on shriekers such as Ian Gillan, Rob Halford, David Byron, King Diamond and Axl Rose. With Electric Citizen, White Hills. At the Regent Theater, 448 S. Main St., downtown 90013; 8pm; $28-$63; 18+; www.ticketfly.com.
Thurs. Feb. 16 -- Guitarist (etc.) Robert Jacobson reimagines world musics with the carefully selected help of saxist Eric Barber, beatmaker Dave Lewis and surprise guests. At Unurban Coffeehouse, 3301 Pico Blvd., Santa Monica 90404; 7:30-10pm; no cover with one-item minimum; free parking across the street behind US Bank; www.unurban.com.
* * *
Read Don Heckman's jazz picks here. Read John Payne's plutonic Bluefat.com here. Read Brick Wahl's noirish music commentaries here.