Fri. April 28 – You will find few folkrocking singers/songwriters as entertaining and moving as Syd Straw. No jazz, no heavy metal, 'cept maybe her belt buckle. At McCabe's, 3101 Pico Blvd., Santa Monica 90405; 8pm; $20; (310) 828-4497; www.mccabes.com.
Fri. April 28 – Angel City Jazz (always trust 'em) presents a lunchtime blast of Goldentjeer, a border-crossing trio outa CalArts featuring keysman Diego Gaeta, bassist Sean Riddle and drummer Jacob Richards. At Bank of America Plaza, 333 S. Hope St., downtown 90071; noon; FREE; www.angelcityjazz.com.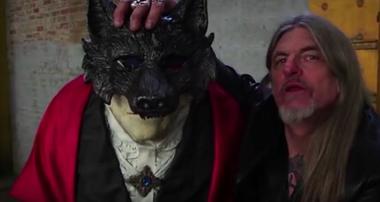 Mon. May 1 – Wino Weinrich and The Obsessed celebrate the release of their well crafted, bitterly funny ("I'd rather get high than pay the rent") and of course heavy new "Sacred" on a highly compatible bill with Carolina sludgers Weedeater, basic bonecrushers Primitive Man, hard-rockin' local heroes Fatso Jetson and West Virginia desert mountain men Karma To Burn. Bring the kids! At the Regent Theater, 448 S. Main St., downtown 90013; 6pm; $20-$25; all ages; www.ticketfly.com.
Mon. May 1 – Kyuss drummer Brant Bjork heads a convocation with femme-fronted Royal Thunder (passionate songwriting at a deadly pace), plus Black Wizard, Barrows. Legalizers will have a tuff time deciding between this and Weedeater tonight. At the Echo, 1822 Sunset Blvd., Echo Park 90023; 8pm; $13; (213) 413-8200; www.attheecho.com.
Mon. May 1 – Airy melodies and gently sprung rhythms alternate in Brooklyn-based jazzers Beekman, featuring saxist Kyle Nasser, pianist Yago Vazquez, bassist Pablo Menares and drummer Rodrigo Recabarren. Comparisons to Wayne Shorter ain't misplaced. At the Blue Whale on the third level of Weller Court Plaza, south of East First Street between South Los Angeles Street and South San Pedro Street, Little Tokyo 90012; 9pm-midnight; $10; 21+; parking $9 underneath off Second Street at the sign of the P in a circle; (213) 620-0908; www.bluewhalemusic.com.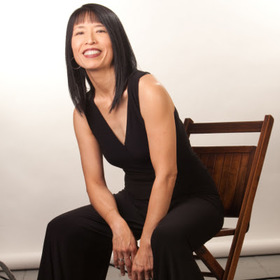 Tues. May 2 – Gloria Cheng devotes her custom-built, custom-tuned harpsichord to a program of edgy works including selections from microtonalist Lou Harrison, abstractionist Gyorgy Ligeti and mathematical spiritualist J.S. Bach. Microfest at Monk Space, 4414 W. Second St. near Western, Los Angeles 90004; 8pm; $20 ($15 students) tix here; www.monkspace.com.
Thurs. May 4 – The kings of deep earthquakin' Brazilian metal rhythm: Max Cavalera's fantastic Soulfly. With Gruesome, Lody Kong, Thrown Into Exile. At the EchoPlex, 1154 Glendale Blvd., Echo Park 90026; 8pm; $20; 18+; www.attheecho.com.
* * *
Read Don Heckman's jazz picks here. Read John Payne's plutonic Bluefat.com here. Read Brick Wahl's noirish music commentaries here.