What do you do with the bands you grew up with? You admire them for keeping at it. You cheer when they triumph, and sniffle when they don't. Same as you do for yourself.
Deep Purple, Procol Harum and Gnothi Grey all got started in the hallowed 1960s, and this month they (or what's left of them) all spewed rare new albums of original material. Raise the glass and pass the hankie.


* * *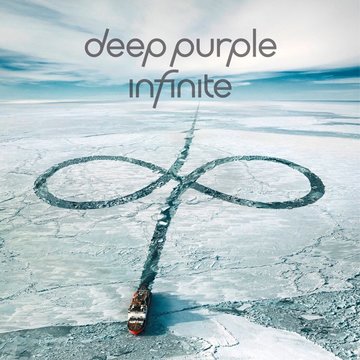 Deep Purple, "InFinite" (EarMusic)
It took the death of founding member Jon Lord to pry a millennial masterpiece out of Deep Purple – 2013's "Now What?!" Since the Purple member with the most to mourn is now superbly shaded guitarist Steve Morse (arthritic wrist), the freshest tunes are the longer ones reflecting his structural progressivity, "The Surprising" and "Birds of Prey." We also get classic Purp songcraft in the bitterly humorous "All I've Got Is You," a ballad, a rocker and a progger all mashed together. And the riffy & ragin' "Time for Bedlam" might make the greatest-hits box if they'd just amputate the lugubrious narrations at the beginning and end.
Even if the rest veers toward juvenile yarnspinning due to Ian Gillan's unusually disconnected vocals and lyrics, the band swing and groove their asses off, with drummer Ian Paice and bassist Roger Glover epitomizing their 48 years of teamwork and keyboardist Don Airey pulling off one inspired solo after another. The arrangement twists keep surprising, and Hall of Fame producer Bob Ezrin again slathers a dense heft on the soundscape.
The accompanying documentary DVD, "From Here to Infinite," dissects the pluses and minuses of an Ezrin dictatorship – we learn much from the glum silences and dyspeptic grins of these veteran musicians after their producer rips and coddles them, even if they all genuflect in the end. Although Deep Purple came away with only half a superb album, you can't complain that, at ages around 70, they didn't try.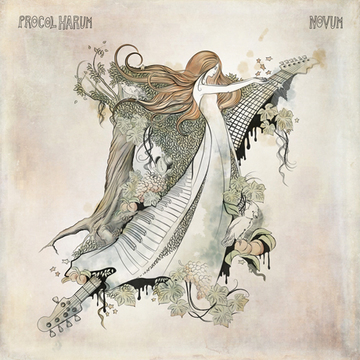 Procol Harum, "Novum" (Eagle Rock)
One should usually feel guilty about noticing lyrics in rock music; the words succeed if they don't get in the way. When you lose the Oxfordian trash of a poet like Keith Reid, though, it makes a difference, even if the replacement is Pete Brown, so surreally dazzling on Cream's "White Room" and "Sunshine of Your Love." Procol Harum mainman Gary Brooker says he and Reid are no longer "in touch."
Hating on suits, speaking for God or dissing the neighbor, Brown tends toward the pedestrian, the pretentious or the jokey these days, but he's not the only factor that renders "Novum" kinda pale. Procol's last studio album, 2003's resilient "The Well's on Fire," featured both Reid and original organist Matthew Fisher – such foundational elements increase the distinctive classical/rock potency, especially considering that Procol lost distinctive guitarist Robin Trower early on to a solo career, and drum marvel B.J. Wilson in 1990 to the Grim Reaper. For composing, Brooker now collaborates with organist Josh Phillips, a fine musician and a longtime fan, but often you know just what chord progression will creak around next.
The album's persistent jauntiness has a frail edge; the big ballads get winded just short of grandeur; and Brooker's charmingly strained voice shows wear. Not that "Novum" (funny title) fails, it just doesn't soar, the exceptions being the funky rocker "I Told on You" and the easy-thumping boogler "Image of the Beast" – Manfred/Van drummer Geoff Dunn snaps with an athletic foot from the first track onward. The fluidity and rich tone of reliable guitarist Geoff Whitehorn continues to impress.
A raw, naked Brooker concludes with "Somewhen," a weary dedication of eternal love. Little in Procol Harum's history – maybe "Too Much Between Us" -- has prepared us for that. So we have to figure he's been saving it for last.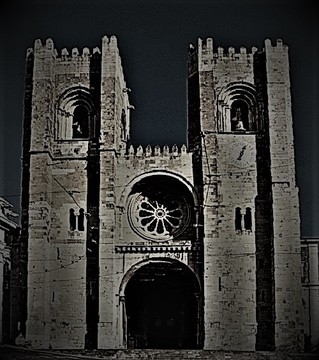 Gnothi Grey, "Odor in the Cathedral" (Iceburgh)
Boo-hoo. These ambitious Americans used to attempt a weird synthesis of Sabbath and Trane, and sometimes even pulled it off, but for a long time they've just barfed up any old thing whenever they felt like it. F*ck 'em.