Fri. May 12 – Angel City Jazz beats you up but lets you keep your lunch money with the aid of Similar Fashion, young avantjazzrockers featuring saxist Logan Hone, violist Lauren Baba, guitarist Gregory Uhlmann and drummer Jesse Quebbeman-Turley. At Bank of America Plaza, 333 S. Hope St., downtown 90071; noon; FREE; www.angelcityjazz.com.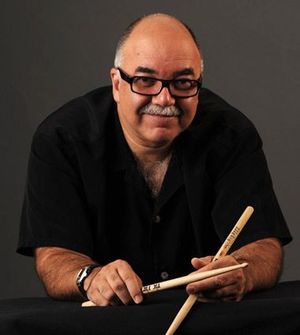 Fri. May 12 – Weather Report (et multi alii) drummer Peter Erskine got a Grammy nom for his "Dr. Um" collection of eclectic reinterpretations, so now he's releasing "Second Opinion" with his star crew: equally lauded pianist John Beasley, major saxist Bob Sheppard and bassist Benjamin J. Shepherd (saw him pluck real slick with Leni Stern a couple years back). At Moss Theater in the Herb Alpert Educational Village of New Roads School, 3131 Olympic Blvd., Santa Monica 90404; 8pm; $35 ($25 students); www.jazzbakery.org.
Fri. May 12 – Microfest presents works by late & loved microtonal composer Lou Harrison via Varied Trio (led by pianist Aron Kallay) and Just Strings (led by guitarist John Schneider). Also go out to Joshua Tree on Sunday the 14th to celebrate Harrison's actual 100th birthday with a day of music, canvas daubing and tree planting. At Boston Court, 70 N. Mentor Ave., Pasadena 91106; 8pm; $30-$20; (626) 683-6883; www.microfest.com.
Mon. May 15 – Continuing their Monday residency, L.A. atmospheric heftsters Barrows play songs from their latest concept album, which "depicts the experience of a man who is abducted from Earth and brought to Obsidion, a place where dimension is indefinable and the boundaries of human consciousness cease to exist." Sounds like West Covina. With Hepa.Titus, Boarchucker, VS Colour. At the Echo, 1822 Sunset Blvd., Echo Park 90023; 8:30pm; free with RSVP; 21+; (213) 413-8200; www.attheecho.com.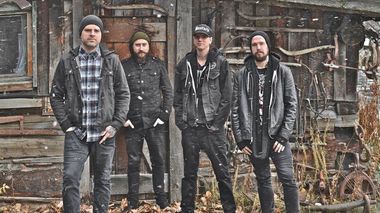 Wed. May 17 – L.A.'s All Hail the Yeti whomp out an authenic vintage rock groove with more modern (if the '90s qualify) 'core touches. With Invidia, Six Foot South, Critically Disturbed, As We Go, Gone but Not Forgotten. At the Whisky, 8901 Sunset Blvd., West Hollywood 90069; 8pm; $13; (310) 652-4202; www.whiskyagogo.com.
Wed. May 17 – Microtonalist Harry Partch gets remembered through a 1958 documentary film, as well as performances of his compositions by the John Schneider-led ensemble called – wait, I think I've got it -- Partch. At the Santa Monica Public Library, 601 Santa Monica Blvd., Santa Monica 90401; 7:30pm; free; smpl.org; (310) 458-8600.
* * *
Read Don Heckman's jazz picks here. Read John Payne's plutonic Bluefat.com here. Read Brick Wahl's noirish music commentaries here.