Fri. May 5 – Norwegian keyboardist Haakon Graf's Grafitti ('scuse the pun and the spelling) salvages its gooshy makeout groove with the multidimensionally funky aid of percussionist Munyungo Jackson, saxist Doug Webb, bassist Rob McDonald and drummer Rayford Griffin. At Catalina Bar & Grill, 6725 Sunset Blvd., Hollywood 90028; 8:30pm; $20; (323) 466-2210; www.catalinajazzclub.com.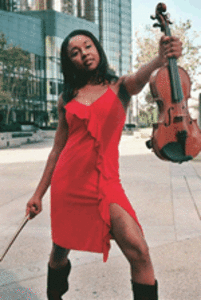 Sat. May 6 -- Dayren Santamaria & Made in Cuba presents the violinist's lilting strains abetted by redoubtable pianist Oscar Hernandez plus drummer Joey De Leon, bassist Oskar Cartaya, singer Candi Sosa and congero Kevin Ricard. At Catalina Bar & Grill, 6725 Sunset Blvd., Hollywood 90028; 8:30pm; $25; (323) 466-2210; www.catalinajazzclub.com.
Sat. May 6 – Daniel Corral winds up some music boxes (yeah, those li'l chimy gadgets always featured in horror movies) to execute his open-aired, shivery 44-minute "Refractions" along with guitarist Jeremy Kerner and the Koan Quartet. Opening is the violin duo of Rahman Baranghoori & Timothy Maloof, jammin' on Persian and Arabic numbers. At Automata, 504 Chung King Court, Chinatown 90012; 8pm; $18 tix here; (213) 819-6855; www.automata-la.org.
Sun. May 7 – Avant mainstay Bonnie Barnett backs her extended-mode vocalizing with a crack band featuring saxist Richard Wood, cornetist Dan Clucas, bassist Hal Onserud and drummer Garth Powell. Trumpeter Bruce Friedman (Surrealestate, Rich West, Motoko Honda) opens with a quartet, including guitarist Derek Bomback, bassist Tony Green and drummer Breeze Smith. At Center for the Arts, 2225 Colorado Blvd., Eagle Rock 90041; 7pm; $10; (626) 795-4989.
Sun. May 7 – The annual all-day Ride for Ronnie to fight cancer features the motorcycle ride with celeb friends of Dio, plus raffle, auction, food, drinx, and performances by Lynch Mob, Eddie Money, Rough Cutt, Dio Disciples, The Loveless, Sonia Harley and No Small Children, plus, y'know, MORE. Starting at Glendale Harley Davidson and ending at Los Encinos State Historic Park, details here.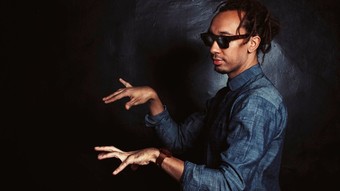 Tues.-Wed. May 9-10 – In the wake of a substantial stint with Charles Lloyd, Gerald Clayton has joined the best of international pianists via his personal combination of sensitivity, historical awareness and a certain ineffable mysticism. He celebrates the release of his visionary, poetically old-timey "Tributary Tales" with a trio featuring drummer Kendrick Scott (a strong leader in his own right) and bassist Joe Sanders. A good moment to tap into this still-rising artist's vibe. At the Blue Whale on the third level of Weller Court Plaza, south of East First Street between South Los Angeles Street and South San Pedro Street, Little Tokyo 90012; 9pm-midnight; $20; 21+; parking $9 underneath off Second Street at the sign of the P in a circle; (213) 620-0908; www.bluewhalemusic.com.
Thurs. May 11 – Jesse Peterson and quietly arty songwriter Mia Doi Todd kick off their commodious new multidisciplinary club with a Doi Todd performance featuring special guests. At Zebulon, 2478 Fletcher Drive, Frogtown 90039; doors 8pm; $10; 21+; www.zebulon.la.
* * *
Read Don Heckman's jazz picks here. Read John Payne's plutonic Bluefat.com here. Read Brick Wahl's noirish music commentaries here.