Fri. May 26 – Always something new from the fertile imagination of pianist Billy Childs, with saxist Dayna Stephens, bassist Hans Glawischnig, drummer Ari Hoenig and guest singer Sara Gazarek. At Moss Theater in the Herb Alpert Educational Village of New Roads School, 3131 Olympic Blvd., Santa Monica 90404; 8pm; $35 ($25 students); www.jazzbakery.org.
Fri. May 26 – The bassists, the electronics, the exorbital sensibilities: It's Steuart Liebig & Giacomo E Mio. At The Battery Books & Music, 1005B Mission St., South Pasadena 91030; 8pm; free I'm guessing; (626) 376-9913.
Fri. May 26 – Drummer Nick Hon, guitarist Caleb Veazey and bassist Ben Finley are Tetherball, bringing their spacious avant sensibilities into the open air and the corporate battlements. At Bank of America Plaza, 333 S. Hope St., downtown 90071; noon; FREE; www.angelcityjazz.com.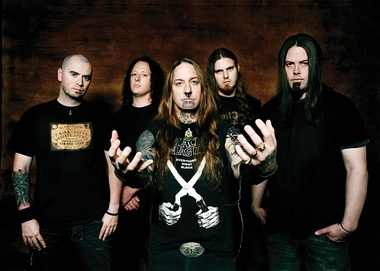 Fri.-Sat. May 26-27 – Danzig, Ministry, Suicidal Tendencies, Corrosion of Conformity, Marduk and DevilDriver (pictured) are among the dark throng erupting at this year's Blackest of the Black Fest. And you can camp!!?? Read my review of Danzig's new album here. At Oak Canyon Park, 5305 E. Santiago Canyon Road, Orange 92869; details here.
Sun. May 28 – With Family Man Barrett on bass, Junior Marvin on guitar and a crew of veteran singers, today's unMarleyed version of The Wailers is about as close to the roots of Jamaican reggae as you can get. At the Rose, 245 E. Green St., Pasadena 91101; doors 6pm, reserved spots must be grabbed by 7pm, headliner 9pm; $28-$48; (888) 645-5006; www.roseconcerts.com.
Mon. May 29 – Massively multitextured metalmen Barrows close out their residency and promote their new "Obsidion" with Starving Daughters, Clear, Hex Horizontal. At the Echo, 1822 Sunset Blvd., Echo Park 90023; 8:30pm; FRE; (213) 413-8200; www.attheecho.com.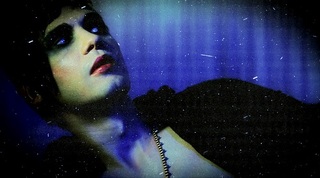 Tues. May 30 – Who better to present "the edges of exploratory art song" than refined pianist Vicki Ray and hyperdramatic opera singer Timur Bobeksunov, plus Elissa Johnston, Justine Aronson, Stephanie Aston and Richard Valitutto. At Monk Space, 4414 W. Second St. near Western, Los Angeles 90004; 8pm; $20 ($15 students); www.monkspace.com.
Thurs. June 1 – For jammin' like the very debbil of spacegroove, look no further than Chili Peppers drummer Chad Smith and Bombastic Meatbats, featuring guitarist Jeff Kollman, keyboardist Ed Roth and bassist Ric Fierabracci. At the Baked Potato, 3787 Cahuenga Blvd. West, Studio City 91604; 9:30 & 11:30pm; $35; (818) 980-1615; www.thebakedpotato.com.
Thurs.-Sun. June 1-4 – Trumpeter Roy Hargrove taps the tradition whilst appending some modernistic twists. At Catalina Bar & Grill, 6725 Sunset Blvd., Hollywood 90028; 8:30pm (second set Sat. 10:30), Sun. 7:30pm; $30-$35; (323) 466-2210; www.catalinajazzclub.com.



* * *
Read Don Heckman's jazz picks here. Read John Payne's plutonic Bluefat.com here. Read Brick Wahl's noirish music commentaries here.