Fri. July 7 – For fusion with intergalactic funk touches, try former Megadeth guitarist Chris Poland's Ohm, with longtime bassist Robert Pagliari and recent drumming conscript Greg McEwen. At the Baked Potato, 3787 Cahuenga Blvd. West, Studio City 91604; 9:30 & 11:30pm; $20; (818) 980-1615; www.thebakedpotato.com.
Fri. July 7 – Pianist Vardan Ovsepian brings some Euro and Ural into the improv equation with bassist Mike Valerio, drummer Jimmy Branly and percussionist Diego Alvarez. At the Blue Whale on the third level of Weller Court Plaza, south of East First Street between South Los Angeles Street and South San Pedro Street, Little Tokyo 90012; 9pm-midnight; $15; 21+; parking $9 underneath off Second Street at the sign of the P in a circle; (213) 620-0908; www.bluewhalemusic.com.
Fri. July 7 – No drums, just three young dudes (saxist David Leon, guitarist Johah Udell, trumpeter Alec Aldred) doing a quiet, lilting jazz thing with an open ear; it's Sound Underground. At The Battery Books & Music, 26 S. Los Robles Ave., Pasadena 91101; 8pm; $5 suggested donation; (626) 376-9913.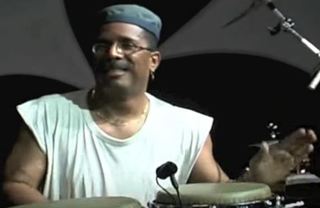 Fri. July 7 – Percussion master Munyungo Jackson (Stevie Wonder, Miles Davis, Bennie Maupin) introduces a new band with singer Gralin Jerald, guitarist Erroll Cooney, bassist Isaias Elpes, keyboardist Aaron Provisor and drummer Euro Zambrano. At the World Stage, 4321 Degnan Blvd., Leimert Park 90008; 9pm (two sets); $20; www.theworldstage.org.
Sat. July 8 – Joshua White lends his breathtaking piano to some mighty fresh musicians, such as Rudresh Mahanthappa and Gavin Templeton, and when he leads his own outfit, you see stars. At the World Stage, 4321 Degnan Blvd., Leimert Park 90008; 9pm (two sets); $20; www.theworldstage.org.
Sat. July 8 – Dragonforce remains a primary lizard in the world of technical power metal. With Once Human. At the Roxy, 9009 Sunset Blvd., West Hollywood; 8:30pm; SOLD OUT; (310) 278-9457; www.theroxy.com.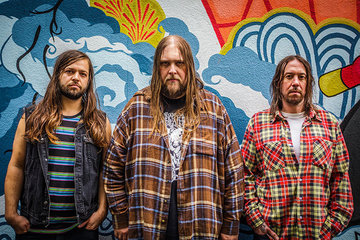 Sun. July 9 – Oregonian sludge stompers Lord Dying cap a horrifying metal bill with Yidhra, RTG (Raise the Guns, not the Xtian band, which stands for what, Regrets To God?), Ironaut. At Bootleg Theater, 2220 Beverly Blvd. near Alvarado, LA 90057; 8pm; $10; 21+; www.bootlegtheater.org.
Sun. July 9 – Kamau Daáood, poet laureate of South Los Angeles, spins the images with a band of griots featuring pianist-saxist Kamau Kenyatta, saxist Teodross Avery, bassist Trevor Ware and drummer Dexter Story. At the Mayme Clayton Museum, 4130 Overland Ave., Culver City 90230; interview by Jeffrey Winston 1pm, performance 2pm; (310) 202-1647.
Sun. July 10 – Celebrate trumpet great Lee Morgan's birthday with fellow hard-bop hornster Elliott Caine's quintet; buy a book (try Rick Wartzman's "The End of Loyalty," about the destruction of American labor); go home and read the book; weep silently. At Vroman's Bookstore, 695 E. Colorado Blvd., Pasadena 91101; 5-7pm; FREE.



* * *
Read Don Heckman's jazz picks here. Read John Payne's plutonic Bluefat.com here. Read Brick Wahl's noirish music commentaries here.