The ghosts of revolution keep returning. That's good.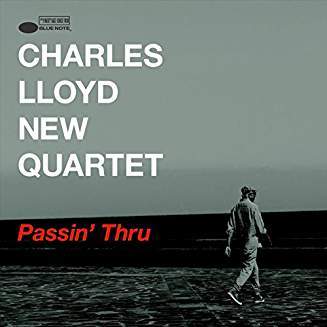 Charles Lloyd New Quartet, "Passin' Thru" (Blue Note)
Lloyd unites eras, conflicts and emotions like no one else, and it feels like joy. Here he taps the '60s, the soil of his flowering, to embrace our desperate time with wiser eyes and a cheerful heart. In live performances at Montreux and Santa Fe, Lloyd's miraculous New Quartet travels from peace to war, from India to the Mississippi, from Monterey to Altamont, from blues to bop to beatitude. Drummer Eric Harland feels free to whappitybang accents all over the place ("Part 5, Ruminations") while bassist Reuben Rogers walks the line. Rogers in turn feels free to end a contorted solo in mid-thought ("Nu Blues"), as if seized suddenly heavenward like Enoch. Pianist Jason Moran feels free to indulge his most romantic impulses ("How Can I Tell You") or whip out impossible two-handed bebop unisons ("Passin' Thru"). On the earthiest track, "Tagore on the Delta," Moran reaches inside the piano to strum what sounds like a funky zither, locking into the band's Southern barefoot stomp as Lloyd cools the air with soul flute. On flute or sax, Lloyd makes no distinction among musics, slipping from lyrical to avant with the instantaneous ease of a lifetime's knowledge -- he knows not just the individual things, but their oneness. (Lloyd has said he has not always been satisfied with the way his tone was captured, but with the experienced technical hands of Adam Camardella and AudioQuest's Joe Harley zooming in on the warmth and presence, that's no issue here.) The record ends with the transcendent drone "Shiva Prayer," and we pass through together. A pinnacle among peaks.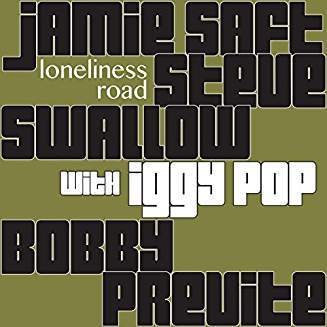 Jamie Saft, Steve Swallow, Bobby Previte with Iggy Pop, "Loneliness Road" (Rare Noise)
A longtime light of New York's jazz scene, Saft has an open, flowing piano approach perfect for driving around in the desert. Star trio mates Swallow (bass) and Previte (drums) lend just enough flexible simplicity to make the 12 shortish tunes go down easy, and Saint Iggy's beatnik poetry ("Play me a trick, swallow my prick, but don't lose yourself"), sung in his trademark weary growl, exhales unlaundered humor and humanity on three tracks. Why '60s? The vibe recalls "Coltrane" (the Impulse one from 1963), and Iggy's coarse crooning echoes the Stooges' "Ann" (1969).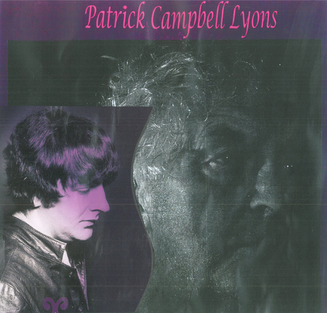 Patrick Campbell-Lyons, "You're a Cloud, I'm a Comet" (Market Square)
In the late '60s, when Campbell-Lyons was co-directing the British psychedelic band Nirvana, he drew from pop, folk, classical and music-hall traditions, much as borderless contemporaries such as the Beatles and the Bee Gees did. He extends the openness in his beautifully crafted collaboration with arranger-producer Costas Stergiou – a Badfingery jaunt, a playfully spooky march, a gospel hymn, a crisp trumpet melody here, a bit of trippy dub there. Campbell-Lyons' sea-misty voice retains a peaceful optimism even on the few occasions when the mood runs dark, and his songwriting is rife with quiet surprises. My favorite: the lovely sadness of "Now" -- "a miracle that happens all the time."
"You're a Cloud, I'm a Comet" can be ordered here or here.