Fri.-Sat. Sept 1-2 – Bennie Maupin, renowned windman of chamber, blues, funk and spirit, leads a stellar quintet with pianist David Arnay, bassist Darek Oles, drummer Kenny Sara and percussionist Munyungo Jackson. At the Blue Whale on the third level of Weller Court Plaza, south of East First Street between South Los Angeles Street and South San Pedro Street, Little Tokyo 90012; 9pm-midnight; $35; 21+; parking $9 underneath off Second Street at the sign of the P in a circle; (213) 620-0908; www.bluewhalemusic.com.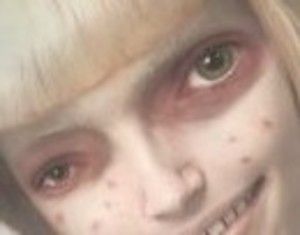 Sat. Sept. 2 – Creative instrumentalists Double Naught Spy Car bring special guests Joe Baiza, Vince Meghrouni, Sylvia Juncosa and more to plug the release of their multicollaborative "Moof"; read my record review here. With Rough Church (10:30) and Some Gifts (11:30). In the bar of Taix Restaurant, 1911 Sunset Blvd., Silver Lake 90026; Spy Car 9:10pm; free; www.taixfrench.com.
Sat.-Sun. Sept. 2-3 – Trumpeter John Daversa gets his Contemporary Big Band to do fun things big bands usually don't. At the Baked Potato, 3787 Cahuenga Blvd. West, Studio City 91604; 9:30 & 11:30pm; $25; (818) 980-1615; www.thebakedpotato.com.
Sun. Sept. 3 – Denver alto man Paul Riola has drawn many a top musician to his free-improv The Bottesini Project, and this time's sure no exception, with trombonist Michael Vlatkovich, guitarist Jeff Parker, bassist Jim Connelly and drummer Garth Powell. Definitely get there in time for the extraordinary opening duo of Joshua White (piano) and Alex Cline (drums). At Center for the Arts, 2225 Colorado Blvd., Eagle Rock 90041; 7pm; $10; (626) 795-4989.
Wed. Sept. 6 – George Sarah and his band bring a synth, some grabby beats and a surprise or two. With James Rose, Jacob Cole, LA River Band. At Silverlake Lounge, 2906 Sunset Blvd., Silver Lake 90026; doors 8pm; $10; 21+.
Wed. Sept. 6 – Post-minimalist composer and LaMonte Young disciple Michael Vincent Waller gets quiet in a trio with pianist R. Andrew Lee and cellist Seth Parker Woods. At the Santa Monica Public Library, 601 Santa Monica Blvd., Santa Monica 90401; 7:30pm; free; smpl.org; (310) 458-8600.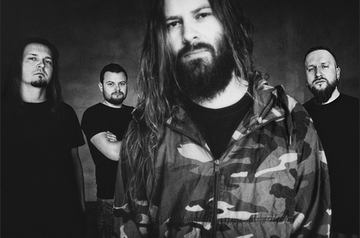 Thurs. Sept. 7 – Major metal: Polish death-plus from Decapitated, who turn out one superb album after another; Australian deathcore from Thy Art Is Murder; textured echoes, lurch and barf from San Francisco's Fallujah; waves of melodic noise from North Dakota blaxters Ghost Bath. At the Roxy, 9009 Sunset Blvd., West Hollywood; 7pm; $25; (310) 278-9457; www.theroxy.com.
Thurs. Sept. 7 – Veteran German primitives Accept keep their testicles to vertical surfaces. Vicious Rumors opens. At the Saban Theater, 8440 Wilshire Blvd., Beverly Hills 90211; 8pm; $35-$75; www.ticketmaster.com.
Thurs. Sept. 7 – Improvisers gone wild: the amplified sax-drums duo of Ulrich Krieger & Joshua Carro; the tuba duo of Fred Lonberg-Holm & William Roper; solo cellist Fred Lonberg-Holm; the recorder-guitar-cello La Musa Trio with Bernadette Zeilinger, Diego Muné and T.J. Borden. A presentation of the Unwrinkled Ear at Collective Arts Incubator, 1200 N. Ave. 54, Eagle Rock 90042; 9pm; $10; www.andrewchoate.us/the-unwrinkled-ear.
Thurs. Sept. 7 – Take a winding leafy drive and hear the hearty jazz of trumpeter Elliott Caine's combo 20 steps from a putting green. Blue Guitar Club at Arroyo Seco Golf Course, 1055 Lohman Lane, South Pasadena 91030; 7:30pm (two sets); $10-$15; (323) 769-3500; www.blueguitar.club.
* * *
Oct. 1-15: Angel City Jazz Festival. Not Xmas, not Independence Day, the best time of year is October for the finest in neck-snapping improvisational music. This year's A.C. Fest celebrates Thelonious Monk's centennial in every possible way via Dee Dee Bridgewater (Oct. 1), Burning Ghosts (Oct. 5), Jeff Parker (Oct. 6), Bennie Maupin / Adam Rudolph (Oct. 7), Mark Dresser (Oct. 8), Taylor Ho Bynum (Oct. 13), Dwight Trible (Oct. 14), Elliott Sharp (Oct. 15) and lots more. Reschedule all weddings and funerals.
* * *
Read Don Heckman's jazz picks here. Read John Payne's plutonic Bluefat.com here. Read Brick Wahl's noirish music commentaries here.