* represents events in Angel City Jazz Festival.
Fri. Sept. 29 – Original Megadeth co-guitarist Chris Poland stretches that bent left pinkie to fret notes no one else can reach in the spacefusionistic Ohm, with bassist Rob Pagliari and drummer Gene McEwen. At the Baked Potato, 3787 Cahuenga Blvd. West, Studio City 91604; 9:30 & 11:30pm; $28; (818) 980-1615; www.thebakedpotato.com.
Fri. Sept. 29 – Your host Richie promises polyrhythmics and polytonalities from the keys-guitar duo of Andrew Jamieson & Roger Kim. At The Battery Books & Music, 26 S. Los Robles Ave., Pasadena 91101; 8pm; $5 suggested donation; (626) 376-9913.
Sat. Sept. 30 – Tool drummer Danny Carey and Volto sure do jam wild. With classic rockers Nothin' Personal, doomsters Taarkus. At the Viper Room, 8852 Sunset Blvd., West Hollywood 90069; 8pm; $15; (310) 652-7869; www.viperroom.com.
Sat. Sept. 30 – Award-hogging keyboardist Billy Childs does his chamber-jazz thing with a 14-member ensemble featuring guitarist Larry Koonse, saxist Bob Sheppard, drummer Smitty Smith, and some strings & singers. At the Blue Whale on the third level of Weller Court Plaza, south of East First Street between South Los Angeles Street and South San Pedro Street, Little Tokyo 90012; 9pm-midnight; $30; 21+; parking $9 underneath off Second Street at the sign of the P in a circle; (213) 620-0908; www.bluewhalemusic.com.
Sat. Sept. 30 – '80s pop robot Adam Ant may have the cheekbones, but recently revived local femme dirtrockers L7 are the hep draw. I once told Donita Sparks they should call the band Brick, cuz "bricks are heavy"; they used the phrase for an album title instead. Love ya! At the Greek Theater, 2700 N. Vermont Ave., Los Feliz 90027; doors 7:30pm; $25-$55; www.greektheatrela.com.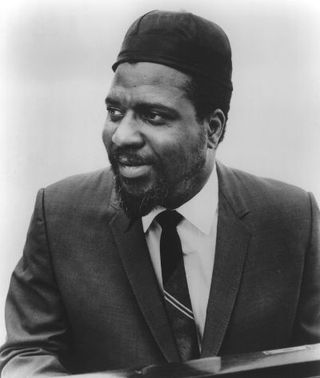 * Sun. Oct. 1 – Here's where Angel City Jazz Fest gets most specific (but still not very) with its centennial tribute to Thelonious Monk, under the artistic direction of imaginative Monk'estra creator John Beasley. Monk's Afro-Cuban Dream features singer Dee Dee Bridgewater, trumpeter Brian Lynch, trombonist Conrad Herwig, pianist Manuel Valera, bassist Ruben Rodriguez, conguero Richie Flores and drummer Robby Ameen. Opening is a segment called "Monk DJ Style," with turntable/electronic performances by DJ Logic, Mark de Clive-Lowe, Deantoni Parks and Steve Lehman. Fresh ideas and fresh air, can't beat it. At the John Anson Ford Amphitheater, 2180 Cahuenga Blvd. East, Hollywood 90068; 6pm; $20-$70; www.angelcityjazz.com.
Mon. Oct. 2 – Long-running Swedish melodic deathsters Dark Tranquillity head a solid metal bill with hardworking thrashmen Warbringer, plus Striker, Ophiuchus, Infirmity, Syn Absence. At the Whisky, 8901 Sunset Blvd., West Hollywood 90069; doors 6pm; $25; (310) 652-4202; www.whiskyagogo.com.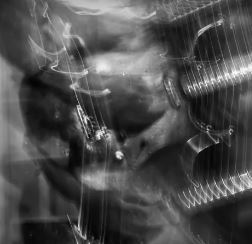 * Thurs. Oct. 5 – The Angel City Jazz Fest's metaljazz night! Distort your mind with trumpeter Daniel Rosenboom's Burning Ghosts (read my live review here), plus the all-star Dan Weiss Metal Jazz Quintet, featuring drummer Weiss plus fascinating guitarist Ben Monder, keyboardists Craig Taborn and Matt Mitchell (both avowed metal maniacs), and bassist Trevor Dunn. I wonder how they'll fit Monk in. At Zebulon, 2478 Fletcher Drive, Frogtown 90039; doors 8pm; $12-$15 (early purchase recommended as this room fills up); 21+; www.zebulon.la.



* * *
Thru Oct. 15: Angel City Jazz Festival continues with Jeff Parker (Oct. 6), Bennie Maupin / Adam Rudolph (Oct. 7), Mark Dresser (Oct. 8), Taylor Ho Bynum (Oct. 13), Dwight Trible (Oct. 14), Elliott Sharp (Oct. 15) and lots more. Get all the details here, and watch this space.
* * *
Read Don Heckman's jazz picks here. Read John Payne's plutonic Bluefat.com here. Read Brick Wahl's noirish music commentaries here.