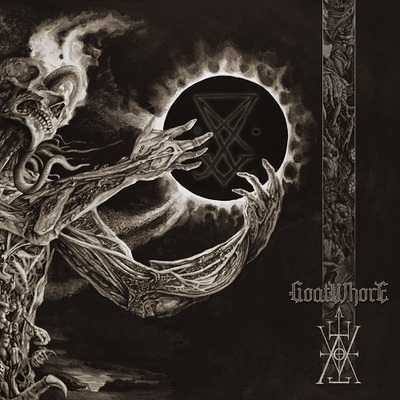 Let's say you're a New Orleans death-metal band that's knocked around for two decades. Your vocalist got paralyzed in a van crash but recovered. You battled Hurricane Katrina. You toured incessantly. You recorded regularly and with commitment. You admired bands that never changed much, like Slayer and Motorhead. You stayed loyal to Satan. You got respect, but not much money.
If you're Goatwhore, you figured it was time to shake things up. And that turned out to be a good idea.
For "Vengeful Ascension," Goatwhore moved away from producer Erik Rutan, a warrior with a sterling campaign record (Morbid Angel, Hate Eternal, Cannibal Corpse) who'd guided their last four records. And whom did they hire? Their live sound guy, Jarrett Pritchard, a man experienced in crowd reactions. Pritchard recognized that although the impressively complex double-kick onslaught of drummer Zack Simmons has been essential to the Goatwhore identity, the mob digs a variable ride. So without abandoning the trademark helljazz storm most evident on "Chaos Arcane" and "Decayed Omen Reborn," Pritchard dramatized the midsong tempo downshift in the blackened buzzpicker "Abandon Indoctrination," and valued the live thrill of the staccato-riffing "Mankind Will Have No Mercy," even if that take felt a bit looser than the rest. He made the whole trip more sensual, and for metalfolks who love the Big Easy, that fits. This is one you'll keep coming back to.
The shift started with the songwriting, of course. The album begins with a rumbling waltz ("Forsaken"), fer Hobsake, and the likewise triple-metered "Where the Sun Is Silent" swaggers on the brink of drunken sludgery. Most notable: "Under the Flesh, Into the Soul," whose hooky riff, catapult thrash tempo and radical dynamics stamp it with unmistakable hit potential.
Much of the album's distinctive quality comes down to guitarist Sammy Duet, who makes key contributions with his riff blacksmithship, his thoughtfully selected tones and his almost traditional blazing rock-star leads. Vocalist Ben Falgoust minds the change of scenery not at all – his dry vomit conveys the same desperate evil with which we've sympathized for so long, portraying Lucifer as simply the ultimate underdog.
No, even if he is opening his eyes to new vistas, Falgoust has not gone over to the light side. Thank god.


* * *


Goatwhore plays the Roxy on Tuesday, September 19.


MAIN PAGE BAND PHOTO BY PETER BESTE.