Fri. Oct. 27 – Fusion guitar magician Allan Holdsworth died this year, and the group gathering to pay tribute includes guitarists Alex Machacek & Alex Gill, keyboardist Steve Hunt, bassist Anthony Crawford and drummer Virgil Donati, plus special guests Joel Taylor, Jimmy Johnson, Gary Novak and Chad Wackerman. At the Baked Potato, 3787 Cahuenga Blvd. West, Studio City 91604; 9:30 & 11:30pm; $30; (818) 980-1615; www.thebakedpotato.com.
Fri. Oct. 27 – The nonstandard guitars of Scot Ray, Joe Baiza and Carey Fosse come together as GuitarX3; closing are Crawl Dweebz, featuring violinist Kris Rahamad, trumpeter David Aguila and bassist Sean Riddle. At The Battery Books & Music, 26 S. Los Robles Ave., Pasadena 91101; 8pm; $7 suggested donation; (626) 376-9913.
Sat. Oct. 28 – Barbara Morrison sings jazz with a deep infusion of the real blues. At Catalina Bar & Grill, 6725 Sunset Blvd., Hollywood 90028; 8:30pm; $25; (323) 466-2210; www.catalinajazzclub.com.

Sat. Oct. 28 – New Town Pasadena presents "Vladimir's Underpants," a conceptual event wherein musicians pair with visualists to present happenings in acoustically distinctive stairwells! The partnerships are Daniel Corral with Natasa Prosenc Stearns, Michael Vlatkovich with Stuart Rapeport, and Jonathan Saxon with Kio Griffith. The stairwells are at Del Mar Station, Braley Court and DeLacey Street. The time is 7pm. And the details are here.
Sun. Oct. 29 – Y'all know Bill Bentley, who has labored from the label end for the likes of Lou Reed, Elvis Costello and Brian Eno. And you know Wayne Kramer of the MC5. Well, they're telling stories and giving you a peek at "Smithsonian Rock and Roll," a book of rock pics taken by fans over the last 70 years. And you know you should be glad. At Book Soup, 8818 Sunset Blvd., West Hollywood 90069; 3pm; (310) 659-3110.
Sun. Oct. 29 – The improvising vocal sextet Fish to Birds does it freestyle. In the Kibitz Room at Canter's Deli, 419 N. Fairfax Ave., West Hollywood 90048; 3pm; free.
Tues., Thurs., Fri. Oct. 31 & Nov. 2-3 – What is psycho jazz? Find out as electro-improvisers Wolf Eyes curate a three-day fest featuring themselves plus Hieroglyphic Being (Tues.), Joe & Joe (Thurs.), Fluct (Fri.) and lots more. At Zebulon, 2478 Fletcher Drive, Frogtown 90039; doors 8pm; $20; 21+; www.zebulon.la.
Wed. Nov. 1 – Bob Marley's "Exodus" is 40 years old, and the occasion is celebrated by a cast of many stars, including Ziggy Marley, Stephen Marley, Don Was, Tom Morello, Cyril Neville and more. At the Orpheum Theater, 842 S. Broadway, downtown 90014; 8pm; $70-$300; all ages; (877) 677-4386; www.laorpheum.com, www.ticketmaster.com.
Wed. Nov. 1 – Saxist Chuck Johnson leads the CJS Quintet, mainstream all the way. At Catalina Bar & Grill, 6725 Sunset Blvd., Hollywood 90028; 8:30 & 10:30pm; $15; (323) 466-2210; www.catalinajazzclub.com.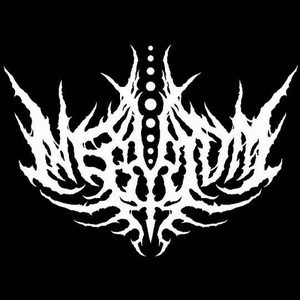 Thurs. Nov. 2 – Why, sure, there's some metal this week, replete with linguistic obscurity: proggy Australians Ne Obliviscaris (Latin for "forget not"), humoresque multigenred hard-chargers Allegaeon (sounds Greek but it ain't in my dictionary), Oni (a Japanese demon), and, winner of Most Illegible Logo of the Week, Nebulium (a nonexistent chemical element). At the Whisky, 8901 Sunset Blvd., West Hollywood 90069; doors 7pm; $15; (310) 652-4202; www.whiskyagogo.com.
* * *



Read Don Heckman's jazz picks here. Read John Payne's plutonic Bluefat.com here. Read Brick Wahl's noirish music commentaries here.