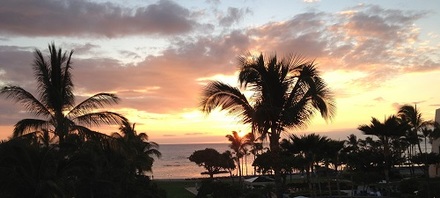 Although the great Latin-jazz pianist-bandleader Eddie Palmieri claimed his band had to drag him out of retirement for an 80th birthday tour, he seemed to require little urging. He's got an exciting current album, "Sabiduria (Wisdom)." He's planning a big-band release. And his chops remain tops.
Right from the start, a new piano-bass duo meditation called "Life" (dedicated to his late wife) began to reveal unexpected sides of Palmieri. Slowly developing and improvising on his theme, the red-shirted bear juxtaposed tender melodies with complex dissonances, and it sounded just like a relationship, just like a lifetime. He would return to this lyrical, emotional mode a few times during the evening, and it made for generous breathing space.
The main course, naturally, was rhythmic cooking. Palmieri's hot ensemble got the full house clapping along to his favorite Latin beat, recognizable as the source for the classic Bo Diddley "Who Do You Love" hesitation. His veteran rhythm section – including percussionist Camilo Molina and conguero Little Johnny Rivera – made the chug anything but simple, though, teasing out every possible counter-rhythm while maintaining a heartbeat drive. Alto saxist Louis Fouche acted almost as an additional percussionist, alternating his tight staccato riffs with blinding cascades that recalled Sun Ra's Marshall Allen. Standing next to Fouche, another young shave-domed dude in another trim suit, trumpeter Jonathan Powell, played not at all similarly: His sound settled into a more sensual zone, especially when he exchanged the brassier trumpet for a mellow flugelhorn.
Harmonically, the horns played straight men to Palmieri, who ran wild with stairstep chromatic patterns (reminiscent of a main influence, Thelonious Monk) and used all 12 tones about every 2 seconds. He showed a special connection to upright electric bassist Luques Curtis, who followed him through every twist with a full-bodied tone and a responsive ear.
Folks danced in the aisle, formed conga lines and waved their hands around. This may have been a concert hall, but the show didn't feel like a concert.