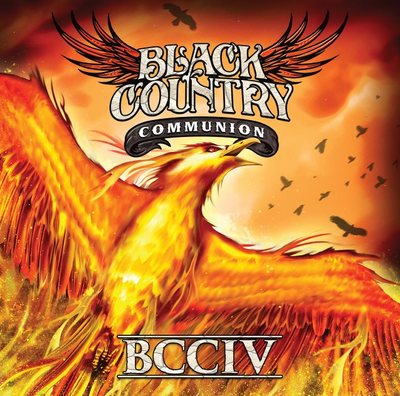 Black Country Communion, "BCCIV" (Mascot/J&R Adventures). Zep, anybody? The title; Jason Bonham's Cyclopean thud; Joe Bonamassa's thunderhead riffs; Glenn Hughes' vocal acrobatics; folky interludes; Brit blues; even some Mellotron – Black Country Communion have never dodged their Led Zeppelin debt, but this IVth slab just screams, "Spend your Led bux here" (your Free bux too). If that means Derek Sherinian rarely gets to showcase his keyboard-shredding chops, it's worth the sacrifice, cuz this sh*t dominates.
The Darkness, "Pinewood Smile" (Cooking Vinyl). Following the formula that every other album rules, Brit heavy popsters The Darkness drive the spike deep with their fifth. Nobody mixes crunch with silliness as craftily as castrato singer Justin Hawkins, who tours the balladic soul ghetto with unexpected felicity via "Why Don't the Beautiful Cry?" while never straying far from hook-bejeweled riffhumpers like "Rack of Glam" and "Japanese Prisoner of Love." Wonderfully composed guitar solos and an unprecedented range of sound sprinkles, too. In the tradition of Jason Bonham, powerdriving new drummer Rufus Tiger Taylor is the son of Roger from Queen. But The Darkness rocks harder.
Cheap Trick, "We're All Alright" (Big Machine). If the songwriting's a cut below last year's sparkling "Bang Zoom Crazy Hello," the colorful Midwesterners nevertheless came to rock, with a dirty digital soundscape, stage-level energy, and the amazing Robin Zander's latest batch of vocalist imitations (Brian Johnson, Elvis Presley, Bob Dylan). Dig the canny choice of the Move's Beatlesque "Blackberry Way" as a bonus track, and burn rubber to the pun-filled "Listen To Me," with lyrics from the POV of the writer's dick.
The Black Dahlia Murder, "Nightbringers" (Metal Blade). The addition of Arsis auxiliary axman Brandon Ellis may have something to do with the increased classical vibe emanating from these traveled deathsters. Bach-inflected Euromelodic guitar riffs and solos emerge from the crisp cyclone of Alan Cassidy's drums, and Trevor Strnad's voice sounds like a cleaver through cabbage – controlled frenzy personified. Bold move to start with a blistering metal waltz!
Cannibal Corpse, "Red Before Black" (Metal Blade). Cannibal Corpse have been grindcoring for 29 years, same as a certain marriage of my acquaintance – who'd have believed it? Nice that you can still rely on bassist Alex Webster and company to retain the pure working-class hostility and f*ck-it-all hyperslosh of his original vision. Yes, this one's organic, and not just cuz of the bloody spleens and livers in the typically unsanitary lyrics. Plus: The 2-CD option exhumes seven covers of Metallica, Accept, etc.
Wadada Leo Smith, "Najwa" (TUM). Avant trumpeter Smith pays nonspecific tribute to the giants of jazz (Trane, Ornette, Billie et al.) with a grooving, textured collection that wakes up every part of your mind and body. Smith's unpredictable yet sensual lines weave through a forest of wonderful electric-guitar tones from Michael Gregory Jackson, Henry Kaiser, Brandon Ross and Lamar Smith, while the Olympian rhythm section of Pheeroan akLaff (drums), Adam Rudolph (percussion) and Bill Laswell (bass) maintains forward motion. This may be my favorite Wadada of all time. Buy here.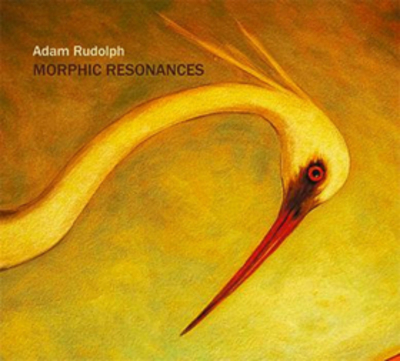 Adam Rudolph, "Morphic Resonances" (Meta). Though mainly a hand drummer, Rudolph has always possessed a special gift for harmony, represented in this bouquet of string/chamber pieces. Rudolph's Go: Organic Orchestra reveals him as a conceptualist and freewheeling conductor; his Moving Pictures shows him as a jam master; and "Morphic Resonances" looks like his bid to be acknowledged as a top modern composer within the lineage of his mentor Dr. Yusef Lateef. A major musician of our time, in case somebody hasn't noticed. Buy here.
Carlos Niño & Friends, "Coming Home" (Leaving). "Deep, Deep Breaths" indeed -- L.A. percussionist and DJ Niño invites friends from the South L.A. jazz scene and the world-music community to lay down some much needed peace. From the elevational strings of Miguel Atwood-Ferguson, to the wide-open African savannah percolations of SK Kakraba, to the Pharoah Sanders-like sax and drums of Josh Johnson and Dexter Story, we experience varied sound aesthetics with a common feeling of relaxed optimism. Easy listening in the best sense. Buy here.
Larry Ochs Sax and Drumming Core, "Wild Red Yellow" (Rogue Art). Rova Quartet sax abstractionist Ochs periodically revives this drum-heavy band, which follows subliminal roots inspirations into the free-improv tradition. Excellent idea to complement the rumblings and rustlings of drummers Scott Amendola, Matthias Bossi and William Winant with the long-blended duo of trumpeter Natsuki Tamura and keyboardist Satoko Fujii for a thrilling palette. The titular colors and the dedication to David Cronenberg aren't just metaphorical nods to the visual – this is music you can really see. Buy here.